50 Bangladeshis receive Australian Scholarships
The Australian Government has awarded 50 new Australia Awards masters level scholarships for study in Australia commencing in 2020", said HE Ms Julia Niblett, Australian High Commissioner to Bangladesh, at a Farewell and Welcome Home event on 30 October 2019. Twenty five of the scholarships were awarded to women. The High Commissioner also welcomed home 50 scholars who have completed their study. Dr Shirin Sharmin Chaudhury MP, the Honourable Speaker of the Parliament of Bangladesh, represented the Government of Bangladesh as Chief Guest.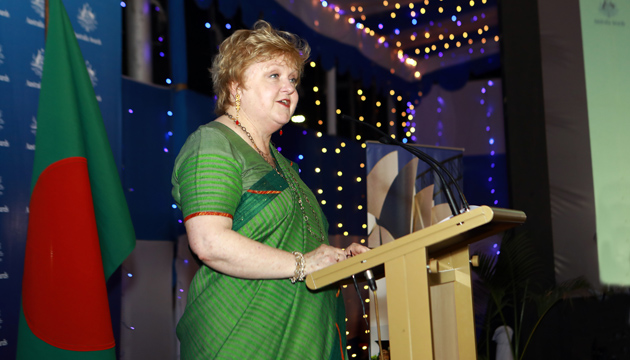 Australia Awards are international scholarships funded by the Australian Government. They offer the next generation of global leaders an opportunity to undertake study, research and professional development in Australia. In Bangladesh, Australia Awards support the development of human resources to help build a highly skilled workforce. Australia has awarded more than 3,000 scholarships to Bangladeshis since 1972.
Fields of study include architecture, climate change, cyber-security, digital communication, education, engineering, environmental law, international and development economics, public policy, public health and technology in Australia's world-class universities. "The knowledge and skills developed during their studies will equip them to contribute to their workplaces and to the development of Bangladesh", said Ms Niblett.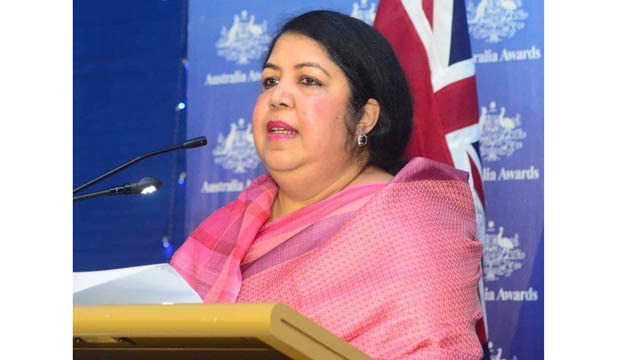 The Honourable Speaker thanked the Australian Government for the human capacity development opportunities provided by Australia Awards. "A fully engaged, educated, healthy and productive professional group of people can help break multi-generational poverty, can be resilient in the face of personal and societal threats, and, as skilled and informed citizens, can contribute effectively to the strengthening of their communities and nation", said the Honourable Speaker.
Australia also maintains long-term linkages with Australia Awards alumni so that the benefits of their Australian experiences continue when they return to Bangladesh. Ms Niblett congratulated scholars returning to Bangladesh on their successful attainment of an Australian Awards degree. "I am so proud that Australia Awards alumni are leaders for positive change and development in Bangladesh", said Ms Niblett.
Applications for the next intake of Australia Awards will commence in early 2020.