A seminar on the potential of Bangladesh in the field of information technology in Sydney.
A seminar on the potential of Bangladesh in the field of information technology was held on September 18, organized by the Bangladesh High Commission in Sydney, Australia. Bangladesh High Commissioner appointed in Australia M. In this seminar held under the chairmanship of Allama Siddiqui, representatives of various Australian software companies and information technology experts and professionals participated. In addition, the heads of various departments and organizations of the Information and Technology Department of Bangladesh participated in this seminar on the Zoom platform.
Meanwhile, High Commissioner Allama Siddiqui said that Bangladesh has great potential in the field of information technology trade in Australia. He mentioned that Bangladesh is at the second position in the world in freelancing. Moreover, the commercial relations of various countries with Bangladesh are also significant in the field of outsourcing. The High Commissioner mentioned that various Australian software companies will be able to outsource from Bangladesh in various fields of information technology.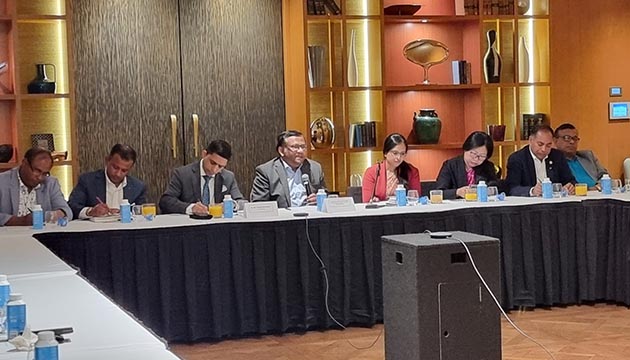 Russell T, president of BASIS (Bangladesh Association of Software and Information Services), presented the keynote speech at the seminar organized in collaboration with Australia Bangladesh Chamber of Commerce (ABBC), Australia-Bangladesh Business Forum (ABBF) and Bangladesh Consulate General Sydney. Ahmed He mentioned that Australia is the 5th trading partner of Bangladesh in terms of information technology exports. In this case, the amount of export from Bangladesh to Australia in the last fiscal year 2021-22 was 7.89 million US dollars. He mentioned 5 potential IT export areas in Australia including Artificial Intelligence, Block Chain, Internet of Things, Cyber ​​Security and Cloud Computing.
Professor Manoranjan Pal of Stuart University in New South Wales, Australia said, Australia is the 12th largest market in the world in terms of information technology. He pointed out that Australia has great demand in cyber security, quantum technology and artificial intelligence. Moreover, there is demand in the country for technical support, software development, infrastructure management, he said.