A seminar was held in Tokyo on the potential of sustainable factories and products made in Japan.
Ambassador Mr. Shahabuddin Ahmed urged Japanese companies to source more "Made in Bangladesh" quality products from Bangladesh at a Seminar titled "Sustainable Factory and Prospects of 'Made in Bangladesh' Products in Japan at Tokyo Big Sight, Tokyo, Japan. jointly organized by the Embassy of Bangladesh in Japan and RX Japan Ltd., in collaboration with Japan External Trade Organization (JETRO), UNIDO ITPO Tokyo, and Japan Textile Importers Association (JTIA). He mentioned Bangladesh is home to the world's highest number of sustainable factories having 8 of the world's top 10 sustainable factories. Bangladesh is serving all major global fashion brands and exports Garments, Leather, and Jute products with a "Made in Bangladesh" tag to over 150 countries.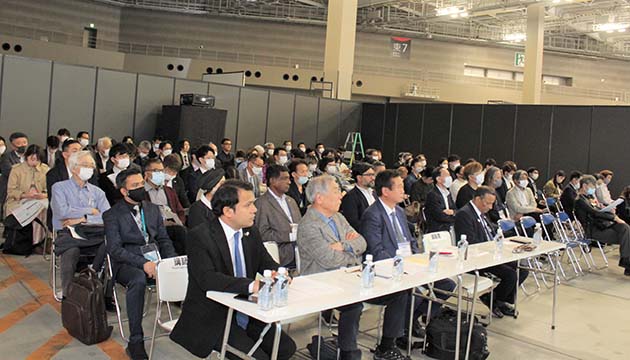 Mr. Katsuhiko Murayama, Director, Southwest Asia Office, Trade Policy Bureau, Ministry of Economy, Trade and Industry (METI), Japan, and Mr. Yoshiaki Kamiyama, Senior Researcher, JTIA gave remarks and highlighted Bangladesh's economic progress and potential. Mr. Masahiro Hiraishi, President, of Maruhisa Co. Ltd. presented on business experiences in Bangladesh while Dr. Ariful Haque, Minister (Commerce) of the Embassy delivered a presentation on a sustainable factory in Bangladesh and opportunities for Japanese companies as well as support services to Japanese companies by the embassy. Around 100 participants attended the seminar.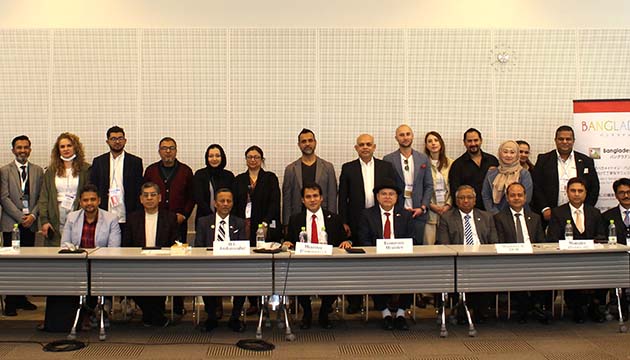 Fashion World Tokyo (FaW), Spring, 2023 held from April 5- 7 at the Tokyo Big Sight, Japan. This is the largest trade show for the fashion industry in Japan gathering all kinds of fashion wear, apparel, bag, shoes, textile, leather, fashion accessory, and fashion sourcing from all over the world, with around 600 exhibitors. Under the market development initiative of the Export Promotion Bureau (EPB), Ministry of Commerce, Bangladesh, 17 (seventeen) reputed exporters belonging to the apparel industry as well as leather goods are participating in this fair. RX Japan Limited, one of the world's reputed event organizers, is organizing the event. H.E Ambassador along with other Embassy Officials visited Bangladeshi booths as well as NRB exhibitors.
EPB has been participating in the fair with a good number of exporters along with leading sector players for over a decade. To retain the prevailing market share and augment our export to Japan market, Fashion World Tokyo will play significant role.