A Vietnam delegation emphasise on increasing bilateral trade by up to two billion dollars in Bangladesh .
A Vietnam delegation on Thursday called for strengthening business ties with Bangladesh and encouraged businesses to invest in the Southeast Asian country.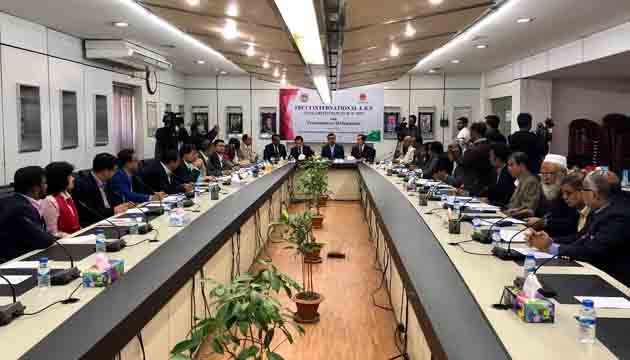 They emphasised on increasing bilateral trade by up to two billion dollars during a meeting with Federation of Bangladesh Chambers of Commerce and Industries (FBCCI) members at its office.
FBCCI Senior Vice President Sheikh Fazle Fahim called for a "joint working group" to strengthen business ties.
Vietnam Ambassador Tran Van Khoa encouraged Bangladeshi businesses to invest in his country, saying, "There is a big market."
Delegation leader Nguyen Phuc Nam, director general of Asia-Africa Market Department of Industry and Trade Ministry, promised more facilities for investors.
The businesses showed interest in Vietnam's tourism and education sectors.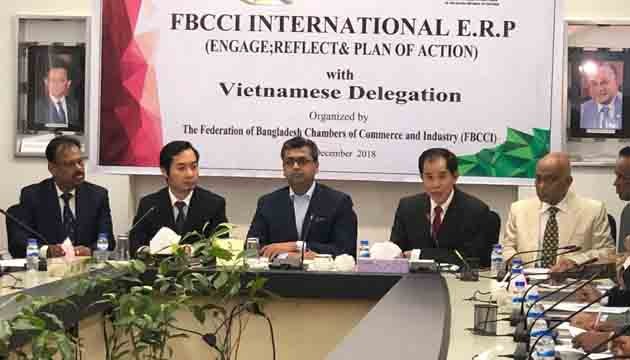 Bangladesh exported goods worth $55.67 million to Vietnam in 2017-18 fiscal year and imported items costing $687.70 million.
In March, the two countries signed three Memoranda of Understanding (MoUs) to promote bilateral cooperation in fisheries and livestock, industries, and cultural exchange.
Bangladesh exports agricultural goods, jute and leather products, frozen foods and medicine to Vietnam and imports mineral products, textiles and textile products, machinery and plastic components.