Air Chief visits 72 Infantry Brigade in Rangpur Cantonment.
Chief of Air Staff of Bngladesh Air Force Air Chief Marshal Masihuzzaman Serniabat, BBP, OSP, ndu, psc visited No 72 Infantry Brigade in Rangpur Cantonment on Wednesday (13-03-2019). On arrival he was cordially received by Commander of 72 Infantry Brigade. Mentionable that today is the 47th raising day of the Brigade.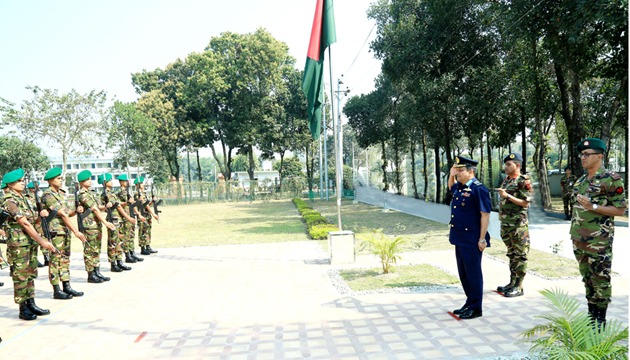 He was presented a guard of honour by a smartly turned out Brigade contingent there. After visiting the Brigade, Chief of Air Staff gave a short speech. In his speech, he expressed his satisfaction and felt proud to be there as the brigade was established by a Valiant Air Force officer and Freedom Fighter Wing Commander M K Bashar, Bir Uttom, TBT (later Air Vice Marshal and Chief of Air Staff) after Independence of Bangladesh. Mentionable that 72 Infantry Brigade played an important role in the history of Independence war of Bangladesh. Chief of Air Satff expressed his heartfelt thanks and congratulated to all proud members of this brigade for their selfless dedication and exemplary commitment.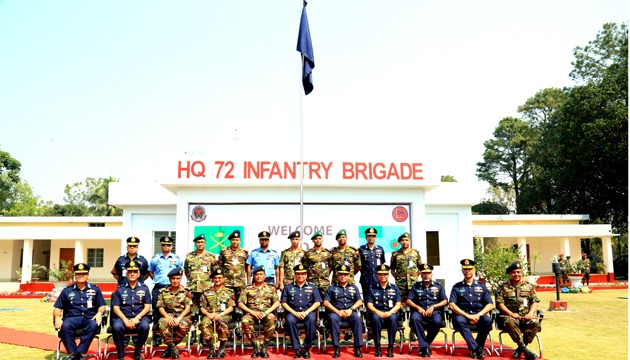 He firmly believed that joint effort and co-operation for uplifting the Defence Forces to a new height will further be strengthened in coming days.
Later, Chief of Air Staff also visited Communication and Maintenance Unit of Bangladesh Air Force in Lalmonirhat as a part of Annual Inspection.