U.S. Ambassador to Bangladesh Earl R. Miller visits Gopalganj and Padma bridge
Ambassador to Bangladesh Earl R. Miller visited Bangabandhu Sheikh Mujibur Rahman's home district of Gopalganj August 1-2 to pay his respects to the Father of the Nation during the August month of mourning.  On his way back to Dhaka, he visited the Padma Bridge construction site to witness one of Bangladesh's 10 megaprojects in progress.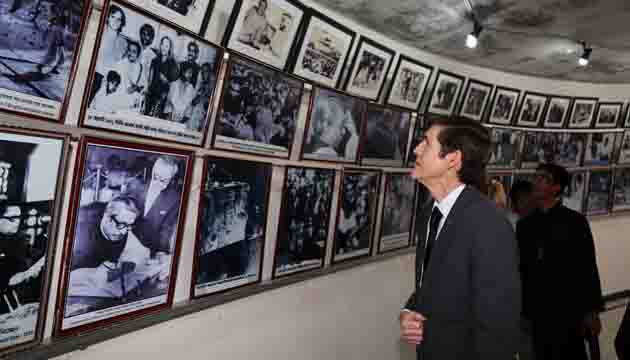 Ambassador Miller visited the Sheikh Mujibur Rahman Mausoleum where he laid a floral wreath and observed a moment of silence in homage to the late Father of the Nation. He visited Bangabandhu'sancestral home and the adjacent museum to learn more about Bangabandhu's life and legacy. Ambassador Miller was proud to recall that Father of the Nation BangabandhuShiekhMujibur Rahman was a U.S. International Visitor Leadership Program – IVLP – participant in 1952.
Ambassador Miller met with the Gopalganj District Deputy Commissioner and Superintendent of Police.  They discussed the political dynamics of the district and its economic drivers including the local agricultural and manufacturing industries.  They also discussed the role of social and religious issuesin the district and priority areas for district leadership.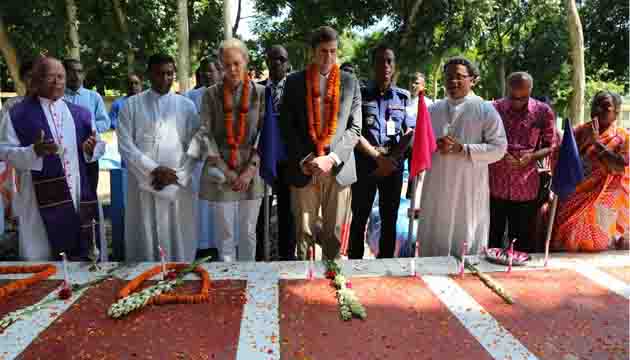 He also visited the Baniarchar Catholic Church in Gopalganj, the target of a June 3, 2001, bomb attack that killed 10 and wounded many others, and visited the gravesites of the victims on the church grounds.  In conversation with the parish leadership and community, Ambassador Miller reiterated U.S. opposition to political and communal violence and applauded the efforts of Bangladeshis who are committed to interreligious and intercommunal harmony.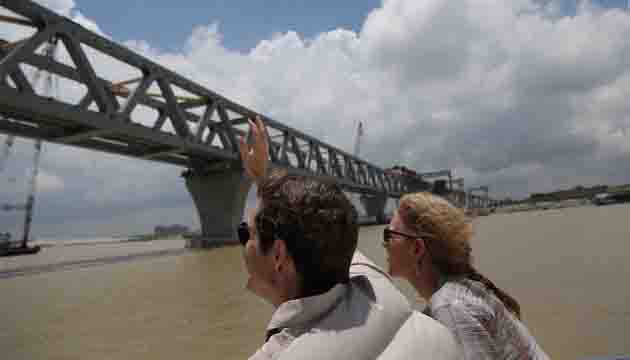 On his way back to Dhaka, Ambassador Miller visited the Padma Bridge construction site, one of the 10 ongoing megaprojects driving development in Bangladesh. He met with the project director and reiterated that the United States, as a development partner of Bangladesh, is supportive of this and other infrastructure projects that benefit Bangladesh and the region.