American prominent author Philip Roth dies at the age of 85.
Philip Roth, the Pulitzer Prize winning American author of "American Pastoral" and "Portnoy's Complaint", has died. He was 85.
A prolific and controversial writer, Roth was a dominant force in American literature throughout the latter half of the 20th century.
Roth wrote more than 30 books, including the 1991 memoir "Patrimony," which examined his complex relationship with his father and won the National Book Critics Circle Award, and "American Pastoral," for which he won the Pulitzer Prize in 1998.
A fearless narrator of sex, religion and mortality, Roth was both hailed and derided for laying bare the neuroses and obsessions that haunted the modern Jewish-American experience.
However, his titanic stature on the post-World War II literary scene came from the universality of his message – in his own words: "I don't write Jewish, I write American."
In an interview with The Telegraph four years ago, Roth gave his own verdict after re-reading all his books.
"I did the best I could with what I had," he said, echoing the words of the boxer Joe Louis.
Philip Roth wrote more than 30 books.
Goodbye, Columbus (1959)
Roth's first book, published when he was 26, consisted of a novella and five short stories. The title novella follows a young Jewish man from New Jersey who falls in love with a rich girl. There is a remarkable lightness of touch in this book that Roth never recaptured. Buy Goodbye, Columbus
Portnoy's Complaint (1969)
Often described as wildly funny, Portnoy's Complaint abandoned traditional narrative and trusted the self-conscious voice of Alexander Portnoy. Notorious for its comic depictions of masturbation and the narrator's sexual obsession with gentile or Shiksa girls, the novel was Roth's breakthrough. Buy Portnoy's Complaint
He long managed to sustain his literary output both in terms of quality as well as quantity, as exemplified by his widely admired political trilogy that included "American Pastoral" as well as "I Married a Communist" (1998) and "The Human Stain" (2000).
The decorated author won most top literary honours but the coveted Nobel Literature Prize eluded him.
Roth's best-known work was the 1969 novel "Portnoy's Complaint," a first-person narrative about Alexander Portnoy, a young middle-class Jewish New Yorker. The book featured several notorious masturbation scenes and a narrator who declared he wanted to "put the id back in yid."
Roth's first published book was the 1959 novella and short-story collection "Goodbye, Columbus," which won the National Book Award. Several of his novels, including "Zuckerman Unbound," "The Ghost Writer" and "The Anatomy Lesson" feature Nathan Zuckerman, a character who came to be seen as Roth's fictional alter ego.
Roth liked to play with the distinctions between fact and fiction, often writing about neurotic novelists and even naming some characters "Philip." Yet he was frequently annoyed and amused by readers' desire to project the real Roth onto his characters.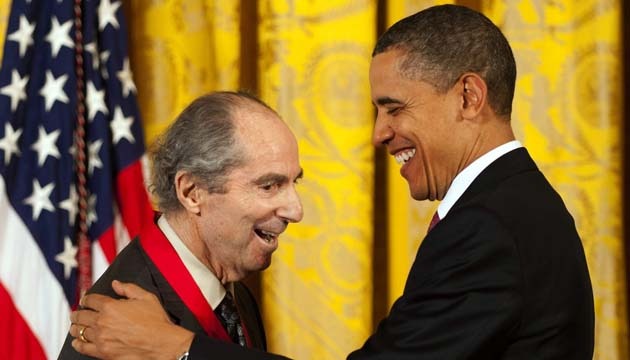 Roth won the Pulitzer Prize for 1997's "American Pastoral," which examined the impact of the 1960s on a New Jersey family. He was the first three-time winner of the PEN/Faulkner Award, honored for "Operation Shylock" in 1994, "The Human Stain" in 2001 and "Everyman" in 2007. Roth also received the National Medal of Arts at the White House in 1998.
Critics labelled his work as misogynistic, a charge he strongly denied.
"In some quarters, 'misogynist' is now a word used almost as laxly as was "Communist" by the McCarthyite right in the 1950s — and for very like the same purpose," he told a Swedish newspaper in 2014.
"My traducers propound my alleged malefaction as though I have spewed venom on women for half a century. But only a madman would go to the trouble of writing 31 books in order to affirm his hatred."