Australian Ambassador for Women and Girls appreciates the leadership role of Sheikh Hasina
Australian Ambassador for Women and Girls, Dr. Sharman Stone met State Minister for Foreign Affairs Md. Shahriar Alam at his office today.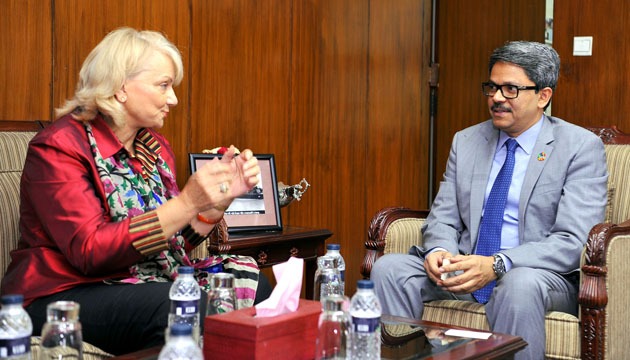 State Minister briefed the visiting Ambassador about Bangladesh's success in establishing gender equality and promoting women empowerment. Ambassador Stone highly appreciated the leadership role of Prime Minister Sheikh Hasina, in advancing education for girls and financial and social inclusion of women in the society for which Prime Minister achieved Global Women's Leadership Award in Australia in 2018.
Ambassador assured Australia's continued assistance for Bangladesh to address social issues causing gender based violence and improve the ability of women to develop a more inclusive economy. Shahriar Alam also briefed the Ambassador about the measures taken by Bangladesh Government to mainstream women and girls in national plans.