Australia's commitment to work with Bangladesh to address high rates of violence against women and girls – Dr. Sharman Stone.
Australia's Ambassador for Women and Girls, Dr Sharman Stone, visited Bangladesh from 29 April to 2 May 2019, underlining the shared commitment of Australia and Bangladeshto gender equality and women'sempowerment.
In her meeting with State Minister, Md. Shahriar Alam, Ambassador Stone applauded the progress Bangladesh has made on gender equality and women's empowerment, particularly in achieving parity in school enrolments for girls. Ambassador Stone welcomed the leadership of Prime Minister Hasina in promoting girls' education and women's economic empowerment. They discussed the importance of financial inclusion programs for achieving this.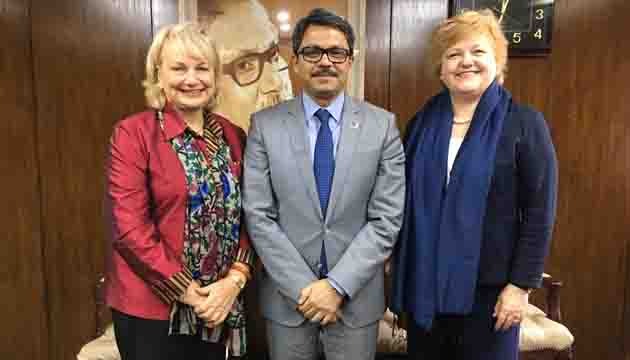 Ambassador Stone reiterated Australia's commitment to work with Bangladesh to address high rates of violence against women and girls. She expressed condolences for 19-year-old Nusrat Jahan Rafi, who died from her injuries after speaking out against sexual harassment and underlined that no country is immune from violence against women.
During her visit to the Rohingya refugee camps, Ambassador Stone was struck by the scale of the crisis, including its impact on the host community in Cox's Bazar. Observing an Australian-funded BRAC Community Empowerment Project, Ambassador Stone was impressed to see how host community women, themselves living in poverty, were raising their voices, exercising their rights and working together to achieve economic empowerment.
The Ambassador visited the UNFPA women's friendly space, health centre and a Save the Children temporary learning centre in the camps. To date, Australia's support has enabled over 30,000 girls and boys in the camps and host communities to access 365 learning centres. Because of Australian Aid, these children are receiving basic education, access to healthcare and nutrition, and importantly, a safe place to play.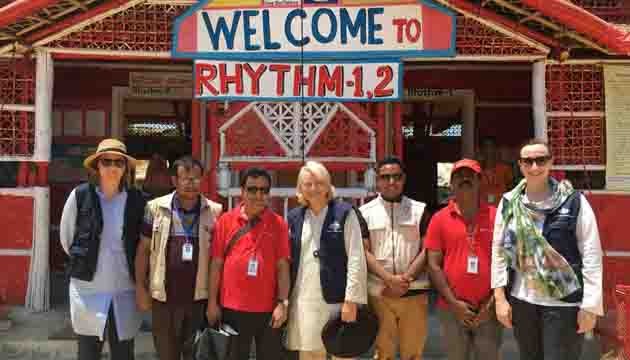 During a meeting with the Executive Director of BRAC, Dr Mohammed Musa, the Ambassador shared some insights on the work Australia is supporting to tackle gender-based violence in the Pacific. They agreed that it was extremely important to exchange knowledge and data on what works to address gender-based violence. Ambassador Stone visited a BRAC adolescent development program in Korail slum in Dhaka to see how Australian aid is driving women's economic empowerment and gender equality through local partners. She was struck by the resilience and determination of the women and girls.
Ambassador Stone was delighted to meet a group of impressive Bangladeshi women leaders, including alumni from the Australian Awards program.  Of the around three thousand Australian Awards alumni in Bangladesh, at least half of them are women.
In 2017-18, Australia delivered $1.3 billion in development assistance for gender equality and women's empowerment worldwide. In Bangladesh, Australia has contributed to the achievement of gender parity in primary education enrolments and completion rates, and continues to be a strong supporter of skills development for girls.