Bangabandhu's Birth Anniversary and National Children's Day observed in Islamabad
The 99th Birth Anniversary of the Father of the Nation Bangabandhu Sheikh Mujibur Rahman and National Children's Day was observed today (17 March)by the Bangladesh High Commission in Islamabad in a befitting manner.
Members of expatriate Bangladesh community, officials and staff of the High Commission, along with their families, participated in the programme arranged in the Chancery premises of the High Commission.
The Chancery building and premises were nicely decorated with Bangabandhu's portraits, colourful paper-made chains, balloons and other glittering materials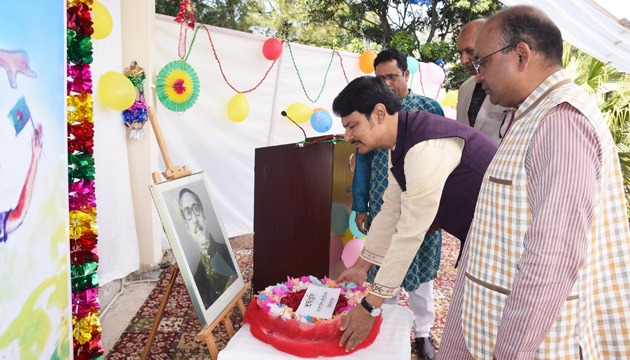 The day's programme started with the placing of a flower wreath at the portrait of the Father of the Nation by High Commissioner Tarik Ahsan. This was followed by cutting of a birthday-cake and special monajat for the salvation and eternal peace of the soul of Bangabandhu and reading out of the messages released on this occasion by the President, Prime Minister, Foreign Minister and the State Minister for Foreign Affair.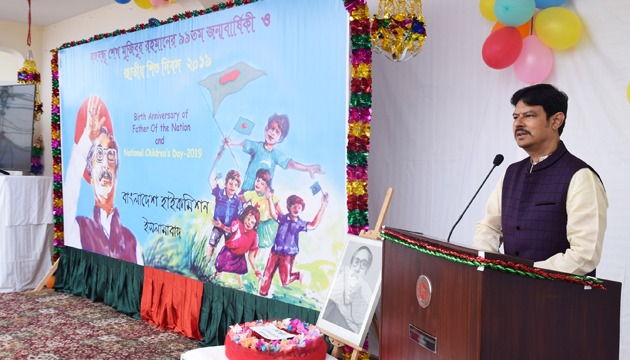 A discussion session on the life and work of Bangabandhu was also held. The High Commissioner Tarik Ahsan, while delivering his speech, paid homage to the memory of the Father of the Nation Bangabandhu Sheikh Mujibur Rahman and felicitated the children on the occasion of the National Children's Day. He said that sympathy and compassion that were observed in the character of Bangabandhu during his childhood shaped the fundamental trait of his political philosophy of adult life, which was love for the people.  He viewed that the nation is aspiring to create Golden Bengal as dreamt by Bangabandhu through pursuing Vision-2041 of a prosperous & developed Bangladesh. He said that children of today will have to play the main role in implementing that vision.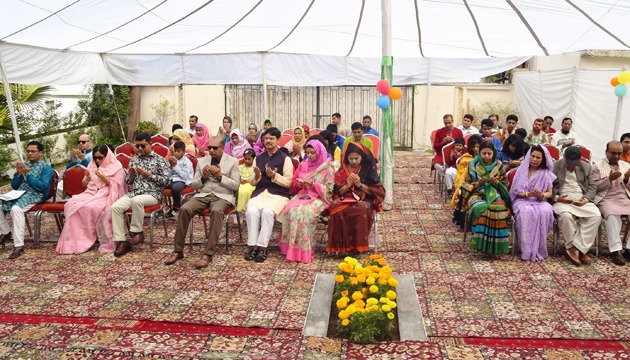 After the discussion, a cultural segment, participated by the Bangladeshi children living in Islamabad, was presente
Earlier, the children took part in a Drawing Competition and Essay Writing Competitions on the theme of Bangabandhu's childhood and Bangabandhu and six-point movement. High Commissioner and his lady wife distributed the prizes among the winners and participants of the competitionduring the ceremon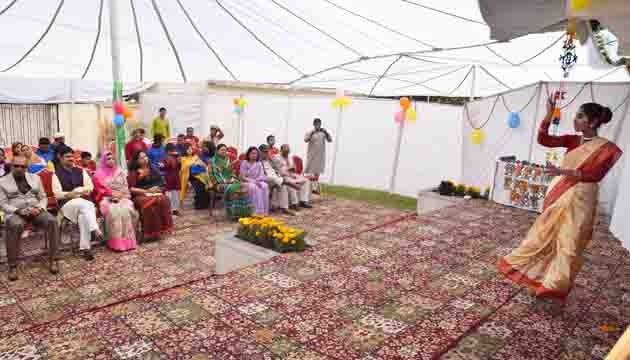 Later, a documentary on the life of the Father of the Nation titled "Unfinished Epic" was screened.
The program was rounded off with a buffet lunch.