Bangladesh Ambassador Accredited to Estonia Presents Credentials to President Alar Karis
Ambassador A.K.M. Shahidul Karim officially presented his credentials to Mr. Alar Karis, the President of Estonia.
The ceremony began with the ambassador receiving a Guard of Honour at the President's office, followed by presenting his Letter of Credence to the President.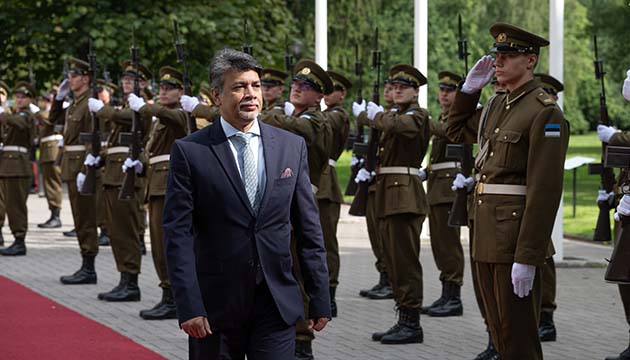 After the formalities, Ambassador Karim had an audience with President Karis, during which he conveyed the warmest regards from Hon'ble President Mohammed Shahabuddin and Hon'ble Prime Minister Sheikh Hasina. Reaffirming his commitment to strengthening the bonds of friendship and cooperation between the two nations, the ambassador updated the President about economic activities and ongoing development in Bangladesh. He discussed Hon'ble Prime Minister Sheikh Hasina's Vision-2041 and her ambition of transforming the country into a'Smart Bangladesh'. President Karis lauded Bangladesh's recent economic advancements and expressed empathy for the Rohingya refugees, drawing comparisons to Estonia's experience with refugees from Ukraine. He emphasized a strong desire to enhance friendly relations, especially in areas such as trade, investment, climate change, and digital initiatives.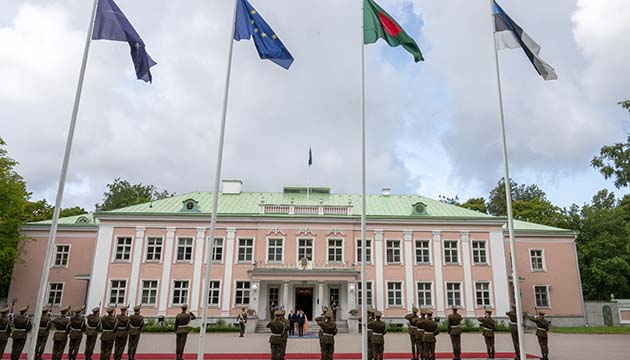 Ambassador A.K.M. Shahidul Karim is presently based in Copenhagen, Denmark, and concurrently accredited to Estonia and Iceland.