Bangladesh Ambassador presents credentials to the Serbian President
Bangladesh Ambassador to Serbia with residence in Rome Mr Md. Shameem Ahsan presented his credentials to Mr Aleksandar Vucic, President of the Republic of Serbia on 06 September 2021 at the Palace of Serbia, Belgrade. A Guard of Honour by a military contingent preceded and followed the presentation ceremony.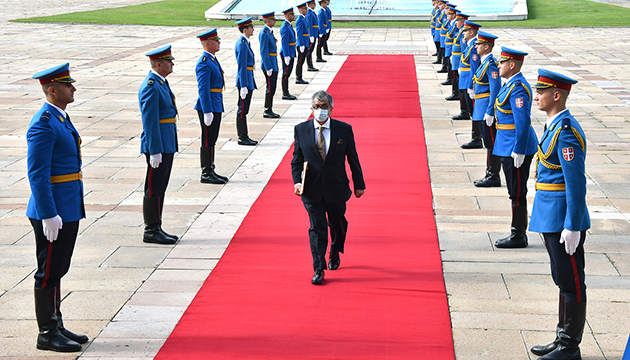 After the presentation ceremony, Ambassador Ahsan was invited for a brief discussion with the Serbian President. Mr Vucic congratulated Bangladesh Envoy to Serbia for the presentation. Bangladesh Ambassador conveyed best wishes and greetings from the President and Prime Minister of Bangladesh and the Serbian President reciprocated. Ambassador Ahsan mentioned cordial and traditionally close relationships rooted in history. He especially touched on the personal friendship between the Father of the Nation Bangabandhu Sheikh Mujibur Rahman and Mr Josip Broz Tito, President of former Yugoslavia. Bangladesh Ambassador recalled that former Yugoslavia (Serbia now being the successor state) was one of the first countries which recognized Bangladesh immediately after the independence.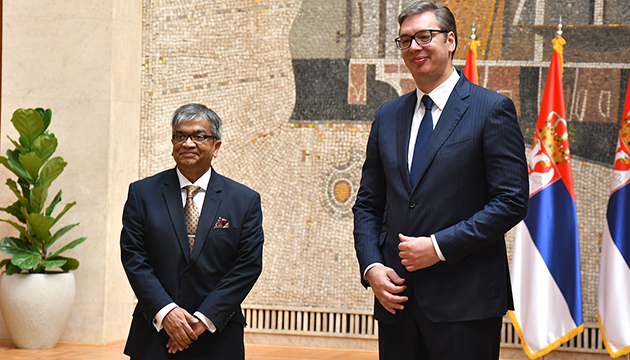 Bangladesh Ambassador highlighted the remarkable achievements Bangladesh made in various sectors under the dynamic leadership of Prime Minister Sheikh Hasina. Ambassador Ahsan further said that there are huge potentials for strengthening bilateral relations. Serbian President appreciated the development journey of Bangladesh and stressed cementing bilateral relations especially forging stronger trade and economic links between the two countries.​ The Ambassador invited the Serbian President to visit Bangladesh on behalf of the President of Bangladesh which he gladly accepted. ​Foreign​ Minister of Serbia Mr Nikola Selakovic​ was present, among others, during the meeting. ​​​ Twenty four non-resident Ambassadors presented credentials during the ceremony.​
After the credential ceremony, Bangladesh Ambassador called on the Deputy Prime Minister and Minister for Culture and Information Ms Maja Gojkovic and Minister of Trade, Tourism and Telecommunication Ms Tatjana Matic separately at their offices.
The Ambassador is scheduled to meet a few dignitaries including Serbian Ministers during his current visit to Belgrade.