Bangladesh Ambassador to Italy meets with the Serbian Minister for Culture and Minister for Trade.
Bangladesh Ambassador to Serbia with residence in Rome Mr. Md. Shameem Ahsan met with the Serbian Minister for Culture and Information Ms. Maja Gojković on 06 September 2021 at her office. Minister Ms. Maja congratulated him for presenting the credentials to the Serbian President.
Ambassador Mr. Ahsan conveyed the greetings of the Minister for Cultural Affairs of Bangladesh to the Serbian Minister. He mentioned cordial and traditionally close relations between the two countries rooted in history. He briefed her impressive achievements Bangladesh made in various sectors under the dynamic leadership of Prime Minister Sheikh Hasina. Mr. Ahsan mentioned that there are potentials for the exchange of rich cultures between the two countries which would eventually bring peoples of the two countries closer. An agreement in this field may pave the way for further cooperation in other areas-he added.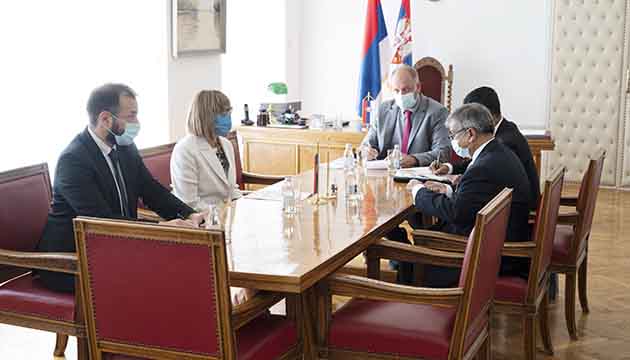 The Cultural Minister acknowledged the historic bondage between Dhaka and Belgrade and felt that a draft MOU in the field of cultural cooperation between the two countries could be signed. Minister Ms. Maja was accompanied by the senior officials of the Ministry.
On the same day (06 September 2021), Ambassador Ahsan called on   Serbian Minister for Trade, Tourism, and Telecommunication Ms Tatjana Matic at the latter's office. The Serbian Minister congratulated Bangladesh Ambassador for presenting credentials and wished a successful tour of duty as Bangladesh Ambassador to Serbia.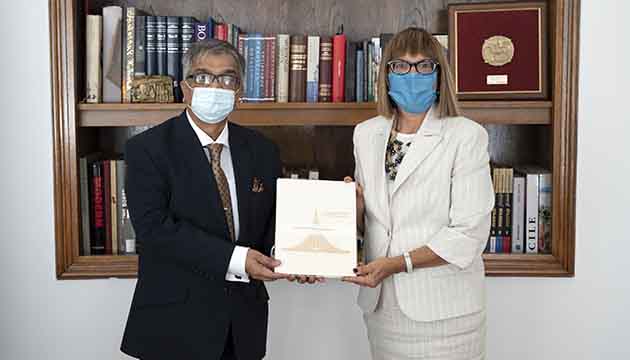 Ambassador Ahsan recalled the personal friendship between the Father of the Nation Bangabandhu Sheikh Mujibur Rahman and Mr. Josip Broz Tito, President of former Yugoslavia. Highlighting the growing bilateral trade between the two countries, Ambassador mentioned that there are huge potentials for a mutually gainful commercial relationship. He also mentioned the generous incentives provided by Bangladesh for foreign investors. Mr. Ahsan proposed signing of an MoU on Avoidance of Double Taxation and MoU between the Chambers/Apex bodies between the two countries) to enhance trade and economic cooperation. Serbian Trade Minister warmly accepted the proposals and assured full cooperation from her government. She expressed deep interest in Serbian investment in the telecommunication sector of Bangladesh. Senior officials of the Serbian Trade Ministry accompanied the Serbian Minister.