Bangladesh called on G20 countries to take corrective action to reverse global warming trends and meet global commitments to finance and transfer technology to combat climate change.
Dr. A K. Abdul Momen, Foreign Minister of Bangladesh addressed the G20 Foreign Ministers' Meeting (G20FMM) in New Delhi . In his remarks, Minister Momen mentioned that Prime Minister Sheikh Hasina's 'zero-tolerance' policy towards terrorism continues to contribute to maintaining peace and stability in the region. He called upon the international community to ensure the early repatriation of forcibly displaced Rohingyas from Bangladesh to Myanmar to avert the growing security threats posed by their protracted presence. Bangladesh's Foreign Minister also shed light on the impacts of the contemporary global challenges which resulted in inflation, price increases for food and fuel, disruption of trade and supply chains, and instability of international financial architecture.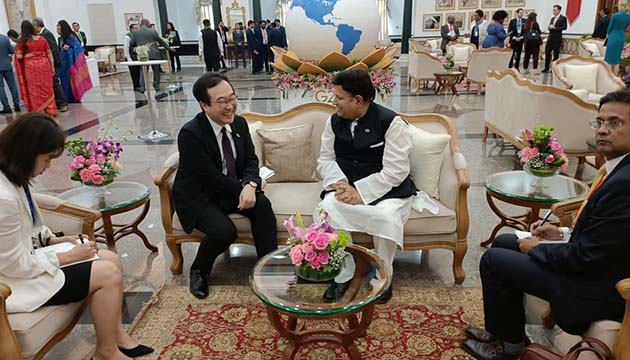 Minister Momen further urged the G20 countries to take corrective actions to reverse the trend of global warming and advocate for fulfilling the global commitments of financing and technology transfer to fight climate change. He asked the G20 leadership to allocate sufficient funds and means of implementation to achieve the SDGs by 2030.
Earlier in the morning, India's External Affairs Minister S. Jaishankar welcomed Dr. Momen at Rashtrapati Bhavan Cultural Centre premises prior to the G20FMM.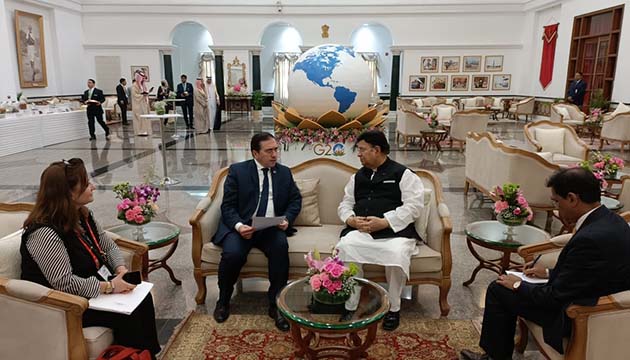 In the afternoon, Dr. Momen met Catherine Colonna, Foreign Minister of France, José Manuel Albares, Foreign Minister of Spain, and Lee Do-hoon, Vice Minister of Foreign Affairs of the Republic of Korea on the sidelines of the G20FMM. During the meetings, they discussed the ways and means to further deepen bilateral collaboration and the ongoing geopolitical issues.
Bangladesh's Foreign Minister also joined a group call on India's Prime Minister Narendra Modi with other Foreign Ministers. In addition, he had informal interactions with his counterparts, including of Egypt, Russia, Saudi Arabia, Singapore, Türkiye, the UK, Japan, and the USA.
In the evening, Dr. Momen is expected to attend the opening session of the 8th edition of the Raisina Dialogue, India's flagship Conference on geopolitics and geo-strategy, to be inaugurated by Prime Minister Modi. Following the inauguration of the Dialogue, he will join the dinner to be hosted by India's Prime Minister.