Bangladesh Embassy Honors Recipients of Highest Japanese Civilian Awards.
Bangladesh Embassy, Tokyo organized a reception at the Bangabandhu Auditorium of the mission on02 November 2018 in honor of two prominent personalities of Japan and Bangladesh. Ambassador of Bangladesh in Japan – H.E. Rabab Fatima felicitated Dr. KaziGhiyasuddin and MatsushiroHoriguchi on their achievements.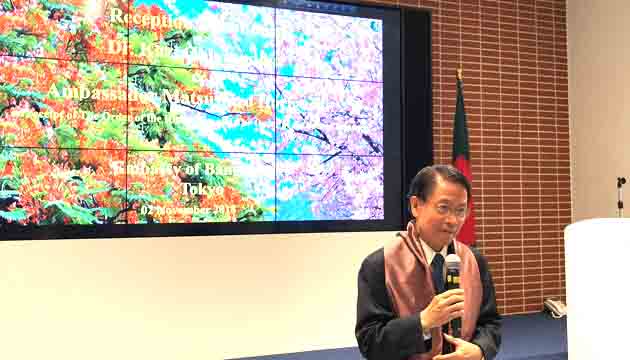 Dr. KaziGhiyasuddinreceived 'The Order of the Rising Sun, Gold and Silver Rays'in the category of a foreign national, in recognition of his valuable contribution in promoting cultural exchanges through the development of modern art in Japan and Bangladesh. He was the only Bangladeshi this year in the list of the 140 foreign nationals who received the awards. He is a highly acclaimed artist in both Japan and Bangladesh.
Ambassador MatsushiroHoriguchi, former Japanese Ambassador to Bangladesh received "The Order of the Sacred Treasure, Gold Rays with Neck Ribbon" – regarded as the highest recognition for a civil servant in Japan. He is the President of Japan – Bangladesh Society.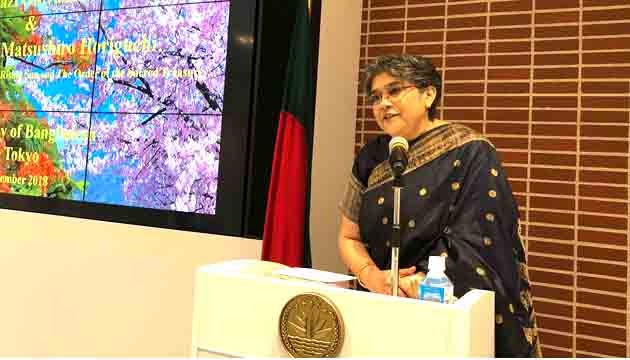 Ambassador Fatima said "It was our privilege to have him as Japan's Ambassador to Bangladesh, during which he further deepened and expanded the excellent bilateral relations between Bangladesh and Japan andcontinues to do that in his capacity as the President of the Japan Bangladesh Society, with passion and conviction."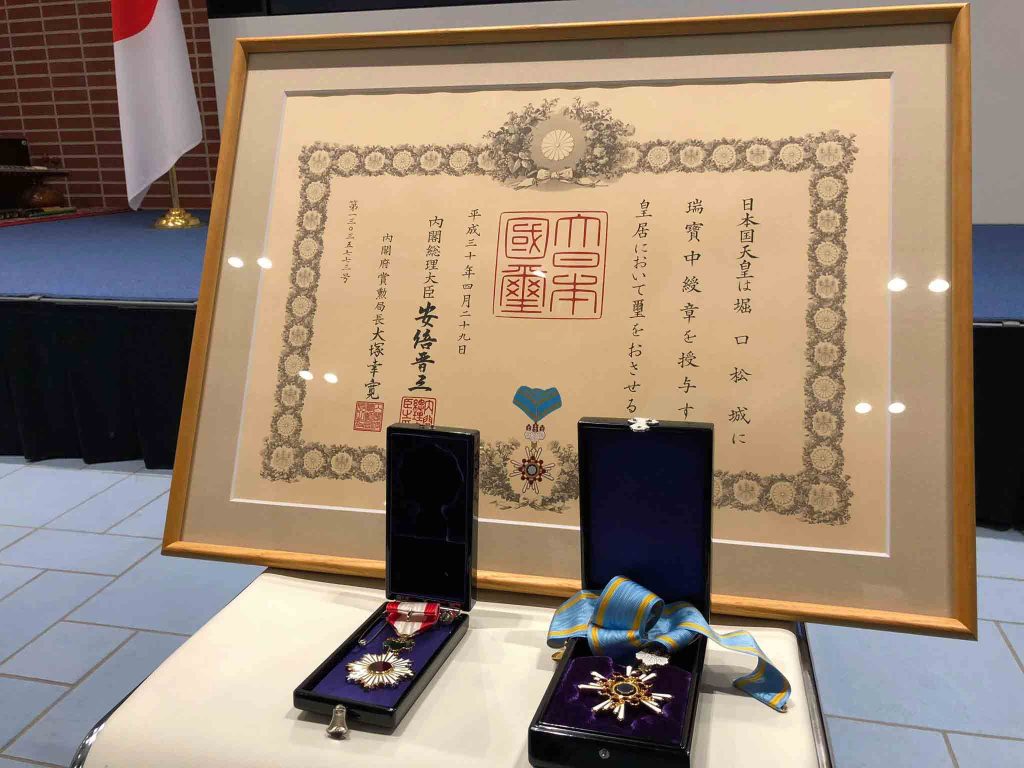 The reception was attended by Japanese dignitaries and high officials, as well as representatives from the media and the cultural world.
The guests were entertained by traditional Bangladeshi cuisine. Noted Rabindra Sangeet Singer Elham Nusrat Nondita presented Rabindra Sangeet at the reception.