Bangladesh Embassy in Mexico City Celebrates 52nd Anniversary of Independence and National Day with Great Enthusiasm and Fervor
The Embassy of Bangladesh in Mexico City celebrated the 52nd anniversary of the glorious Independence and National Day of Bangladesh with great enthusiasm and fervor. Ambassador Abida Islam hoisted the national flag with the tune of the national anthem and paid deep homage to the Father of the Nation of Bangladesh, Bangabandhu Sheikh Mujibur Rahman, by placing a floral wreath on his bust in the presence of all the officials at the chancery.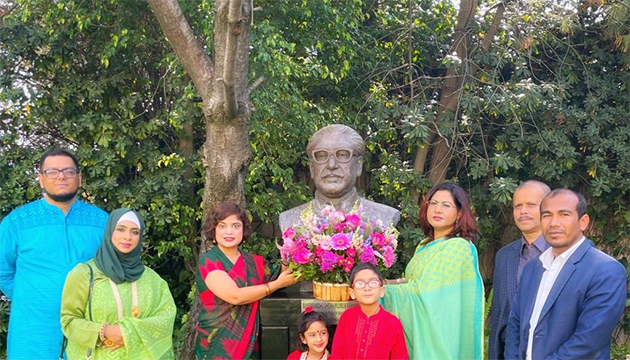 The event continued with reading out of the messages of the Hon'ble President, Hon'ble Prime Minister, Hon'ble Foreign Minister, and Hon'ble State Minister for Foreign Affairs by the Embassy officials. A special prayer was offered for the eternal peace of the departed souls of the freedom fighters and for the development and progress of the country. As part of the celebration, a documentary titled "How We Achieved Freedom" was screened, highlighting the sacrifices made by the freedom fighters.
During the segment of open discussion, the members of the Bangladesh community highlighted the significance of the day and expressed their satisfaction with the recent announcement by the Mexican government to establish an Embassy in Bangladesh in 2023. They also lauded the active role played by the Embassy in strengthening bilateral relations between Bangladesh and Mexico.
Ambassador Abida Islam paid rich tribute to the Father of the Nation and all the freedom fighters who made supreme sacrifices for the nation. She also highlighted the ongoing socio-economic development of the country under the dynamic and visionary leadership of Prime Minister Sheikh Hasina, including the activities of the Embassy in promoting trade, commerce, cultural exchanges, and enhancing people-to-people contact.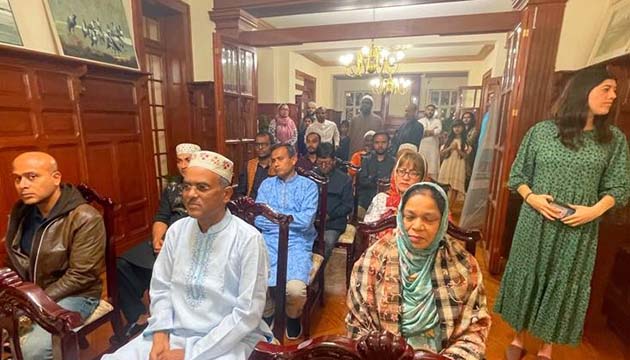 The celebration concluded with an 'iftar mahfil' where members of the Bangladesh community and embassy officials enjoyed the traditional cuisines of Bangladesh organized by the Embassy. This was an excellent opportunity for the community to come together and celebrate the 52nd anniversary of the Independence and National Day of Bangladesh.