Bangladesh Embassy in Seoul organized Eid reunion
The Embassy of Bangladesh in Seoul organized Eid reunion at Bangladesh House on 08 June 2019. More than two hundred expatriate Bangladeshis including the leaders of different social and professional organizations participated in the event.
At the outset, Ambassador Abida Islam welcomed and greeted the invited guests on the occasion of Eid. Then the messages of the Hon'ble President and Hon'ble Prime Minister were read out. The guests then joined the rendition of the iconic song "O mon romjaner oi rojarshesheelokhushir Eid" written by National Poet KaziNazrul Islam. In the three-hour program, the guests were entertained with songs and poetry during the whole period.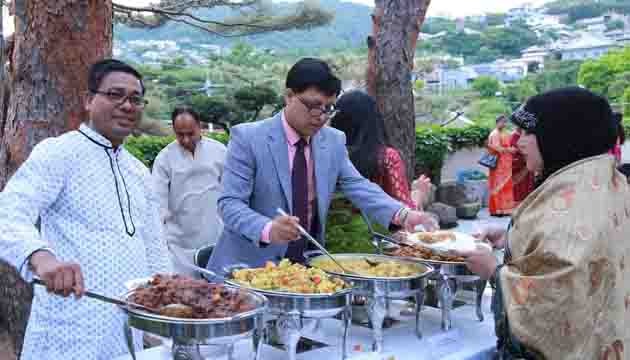 The spontaneous presence of the guests turned the venue into a small Bangladesh. As the actual day of Eid fell on a weekday, most of them had work commitments. So, they tried to celebrate this special occasion at this weekend event by exchanging Eid greeting to one another and also by engaging in conversations with their acquaintances.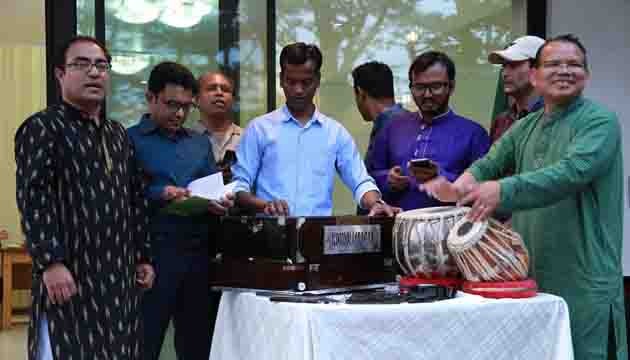 There was the vibe of Eid at the dinner menu as well. The guests were entertained with traditional cuisines of which added more delight to them.  At the end of the cheerful celebration, the guests returned home with full rejoice and satisfaction.