Bangladesh Embassy in Tokyo invites the Japanese business-persons to invest in Bangladesh.
A Business seminar was held today (13-12-2018) at the Bangabandhu Auditorium of the Bangladesh Embassy in Tokyo. The seminar was organized by the Embassy of Bangladesh in collaboration with Japan-Bangladesh Society (JBS) and attended by seventy business representatives of Tokyo.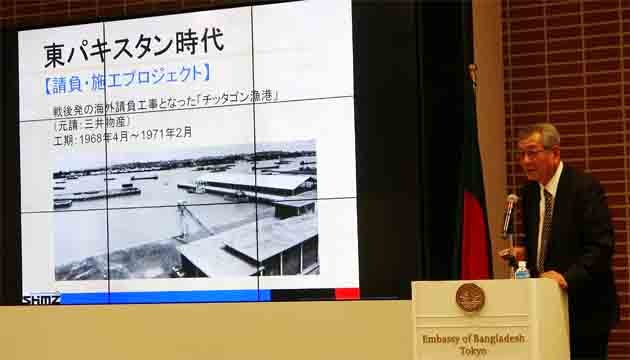 President of JBS, Ambassador MatsushiroHoriguchi gave the welcome speech. The key note presentation was made by H.E. Rabab Fatima, the Ambassador of Bangladesh to Japan.
Ambassador Fatima in her presentation highlighted the transformative development of Bangladesh over the last decade. She elaborated the consistent growth rate and achievements, per capita income, literacy rate, power production capacity, export etc. of Bangladesh. Ambassador informed the audience that Bangladesh was the 43rd largest economy of the world with average growth rate of 7%. Bangladesh is the 2nd highest Ready-made Garments exporting nation, she added.
Referring to the excellent bilateral diplomatic and trade relation between Japan and Bangladesh, Ambassador also mentioned about the incentives and facilities and cooperation Bangladesh is offering to the investors and entrepreneurs. In fine, she invited the Japanese business-persons to invest in Bangladesh.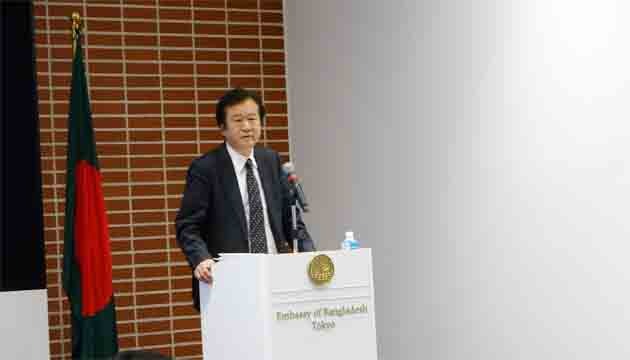 Taiki Koga, representative of Japan External Trade Organization (JETRO), Dhaka made a presentation describing the opportunities,& facilitiesof doing business and investing in Bangladesh. Hiroyuki Kobayashi of 'SHIP Healthcare' and Yasushi Mizushina of 'Shimizu Corporation' shared their experiences of operating business in Bangladesh.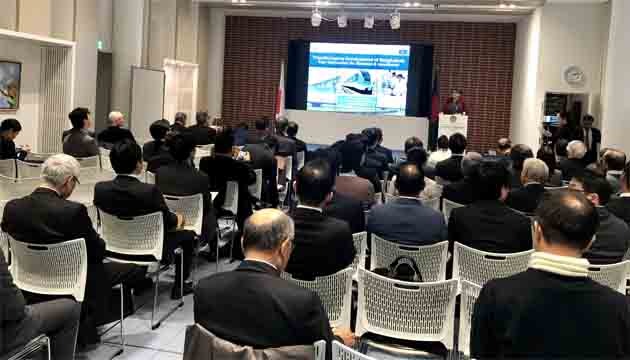 Director of JBS, KiminobuHiraishi thanked the Ambassador and the participants. The program ended with a question-answer and business networking session. The guests were entertained with the traditional Bangladeshi food.