Bangladesh Embassy, Japan observed the International Migrants Day
International Migrants Day was celebrated in Japan by the Embassy of Bangladesh, Tokyo, Japan today (19 December 2018, Wednesday) at Bangabandhu Auditorium of the mission. Messages given on the occasion by the Honorable President, Prime Minister, Foreign-Minister and Minister for Expatriates' Welfare and Overseas Employment were read out at the program by the officials of the embassy.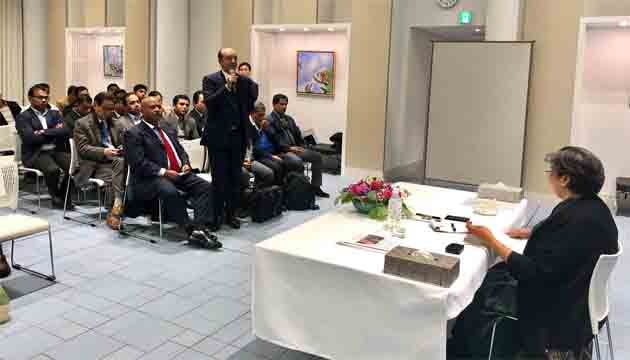 Bangladesh's Ambassador to Japan Rabab Fatima in her speech thanked all the Bangladeshi community for attending the program despite their busy schedule. The global theme of migration day this year is "Migration with Dignity", ambassador termed the slogan time worthy and significant.
The Ambassador made a detailed presentation stating the importance and significance of the day. In her presentation, she elaborated the different initiatives of Bangladesh government for the welfare of Bangladeshi migrants all over the world and to transform our population as human resources. The ambassador also focused on the different aspects of the new immigration law recently passed by Japan, and the prospects for Bangladeshis.
She said nonresident Bangladeshi can play a significant role in our country's development and image building. She urged the migrants to work for the progress of the country imbued with patriotism, dignity and honesty.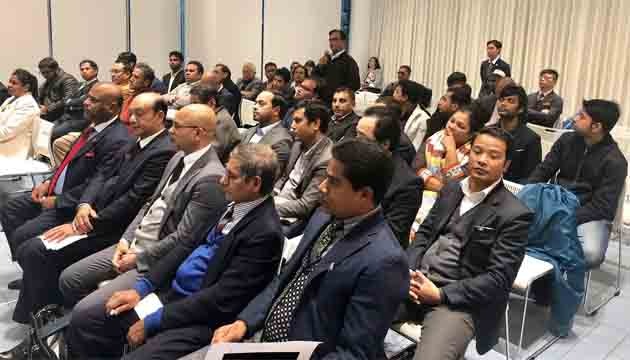 Later the audiences participated in a lively and open discussion where issues such as, how to increase the number of Bangladeshi migrants in Japan, how to solve the problems faced by the migrants, how to send more remittances easily and legally to Bangladesh were discussed. The expatriates requested the ambassador to help in easy coming and easy access to job for the students, particularly for the technical interns and language trainees. The ambassador replied positively to provide all sorts of support from the embassy. She also urged to come forward those who are living in Japan for a long time in this regard.
All the officials of the embassy and many emigrants were present at the program. The guests were entertained by traditional Bangladeshi foods.