Bangladesh Embassy Participated in the Seoul International Women's Association (SIWA) Bazaar 2019
The Embassy of Bangladesh in Seoul has actively participated in the annual SIWA and Diplomatic Community Bazaar on 18th November 2019 organized by the SIWA and Diplomatic Community in Seoul. Around 34 countries including Bangladesh and different social organizations participated in this international event at the Lotte Hotel in the heart of Seoul.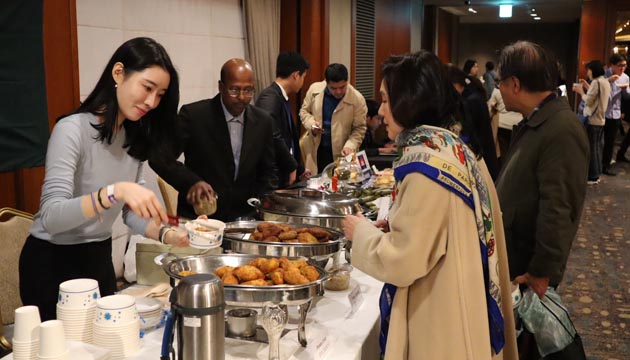 Ms. Kang, Nan Hee, the spouse of the Hon'ble Mayor of Seoul city inaugurated this charity Bazaar in the presence of the Ambassadors and representatives from the diplomatic missions of the participating countries and different social organizations. After the inauguration ceremony, while visiting different country stalls, Ambassador Abida Islam welcomed Ms. Kang Nan Hee to Bangladesh stall and presented her with a traditional handicraft item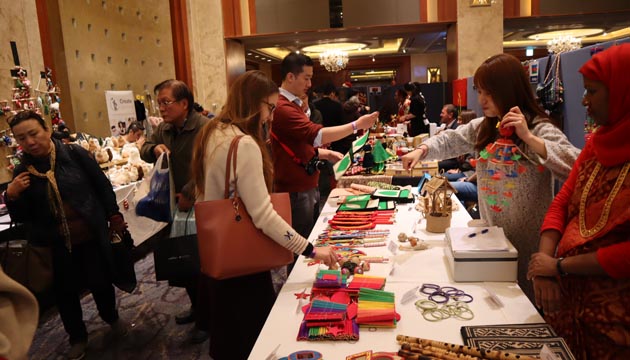 The participating countries displayed their traditional handicrafts and food items in their stalls. In the craft stall of Bangladesh jute products, nakshi kantha, wooden dolls, hand fans, and other handicraft items attracted the attention of the visitors. They also enjoyed the items of Bangladesh food stall like potato patty, fish kebab, chicken biriyani and tea with milk. . Bangladesh Embassy in Seoul donated a handsome amount of its sale proceeds to the fund of this charity Bazaar which will be used for the welfare activities of the South Koreans.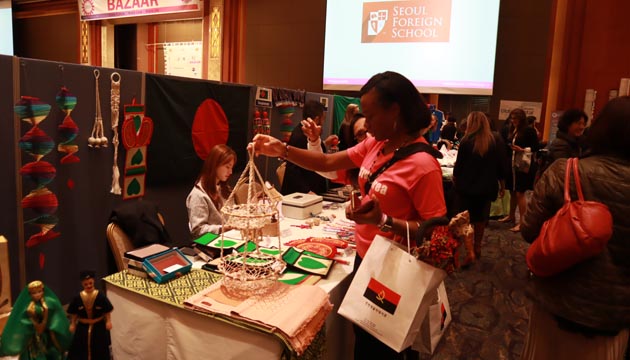 The active participation of the Bangladesh Embassy in such international events will indeed assist in promoting the cultural heritage and tradit country to the Koreans as well as to the foreign nationals and also strengthen our engagement in public diplomacy.