Bangladesh Embassy participates in the First Diplomacy Week in Seoul
The Embassy of Bangladesh in Seoul has actively participated in the 1st Public Diplomacy Week on 01-3 November 2018 organized by the Korea Foundation, a Seoul-based public diplomacy organization and sponsored by the Ministry of Foreign Affairs of the Republic of Korea. A total of 30 countries and different associations including Bangladesh participated in this international event in Seoul's famous Design Plaza which was held for the first time in Seoul. The program was opened for all during this three day event.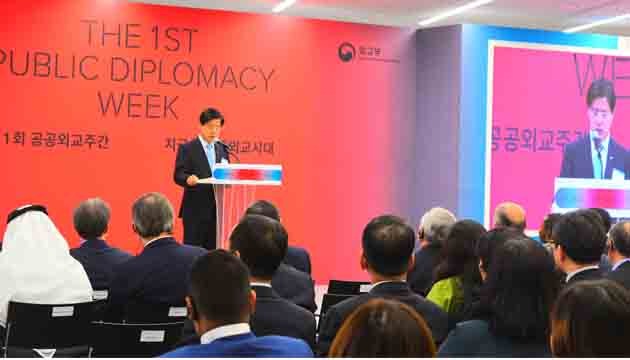 On 01 November 2018, Mr. Lee Si Hyung, Chairman of the Korea Foundation inaugurated the event in presence of the ambassadors and diplomats from different embassies, representatives of different associations and public diplomacy experts. He expressed his sincere thanks to embassies and associations for participating in their first endeavor and hoped to arrange similar event in future as well. Bangladesh Ambassador Ms. Abida Islam was among the presence.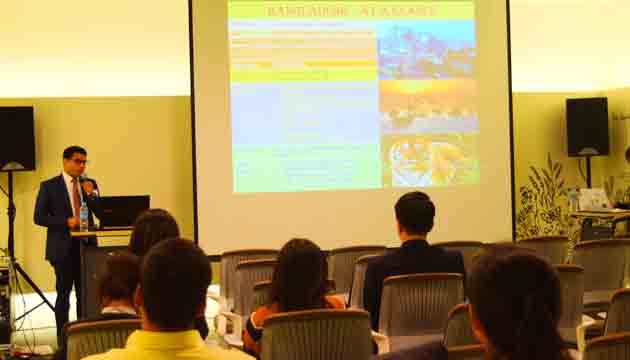 The participating countries displayed their traditional items in the separate country stalls. The Embassy of Bangladesh displayed jute products, nakshikantha, ornaments, dresses, craft items etc. in the exhibition booth. On the second day, First Secretary (Political) and Head of Chancery of the Embassy delivered a power point presentation on the public diplomacy policy of the Government of Bangladesh. He highlighted the various aspects of Bangladesh including its brief history, cultural heritage, dress, cuisine, socio-economic progress and so on. A good number of audience enjoyed the presentation and was interested to know more about the country.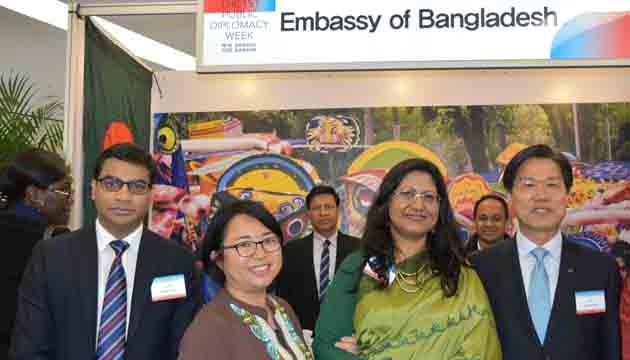 This event was an opportunity to project the culture of Bangladesh as well as its different national and international accomplishment to the Koreans and national of different nationals—whichis a praise-worthy step taken by the Korean Government. Therefore, the participation of Bangladesh in such events is expected to further strengthen bilateral relations between Bangladesh and South Korea.