Bangladesh Embassy to Lisbon celebrates Sheikh Russel Day with due fervour and solemnity
Report by Humayun Kabir,from Portugal .  Bangladesh Embassy to Lisbon celebrated 'Sheikh Russel Day 'on 18 October 2021 with due fervour and solemnity. The event marked the 57th birth anniversary of the Shaheed Sheikh Russel, the youngest son of Father of the Nation Bangabandhu Sheikh Mujibur Rahman.
The celebration began with the laying of floral wreaths at the portrait of Shaheed Sheikh Russel at the auditorium of the Embassy by Bangladesh Ambassador to Portugal Tarik Ahsan, officers of the Embassy and members of the Bangladesh community in Lisbon. Then, messages of the President and the Prime Minister of Bangladesh, released on the occasion, were read out by the officers of the Embassy.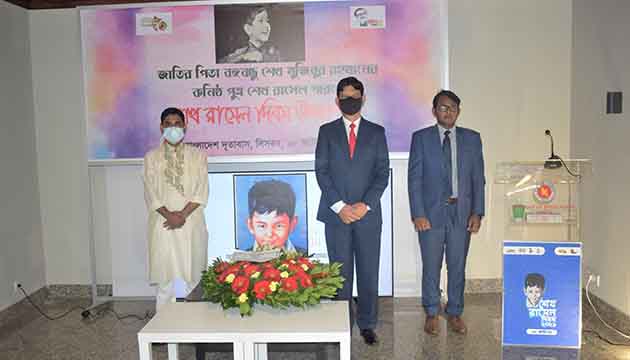 This was followed by a discussion session on the life of Sheikh Russel with the participation of officers of the Embassy and expatriate Bangladesh community leaders. The speakers dwelt on the promising traits of Sheikh Russel that would make him a great leader if he could live. They condemned the dastardly, cold-blooded killing of Sheikh Russel by the conspirators who wanted to annihilate the spirit of liberation of Bangladesh.
In his speech, Ambassador Tarik Ahsan paid rich tribute to the memory of Sheikh Russel. He stated that, despite being the most adorable, the youngest child of the family, Sheikh Russel missed his father during most of his early childhood, as Bangabandhu was imprisoned time and again by Pakistani rulers. Ambassador recalled with sorrow the martyrdom of Sheikh Russel along with his family members on 15 August 1975at the hands of cowardly killers. He added that this killing of a ten-year-old child revealed how brutal and ruthless the anti-liberation, reactionary force can be. He cautioned that the same reactionary force raises its heads even today in different manifestations and underscored the need to resist it. He remarked that Sheikh Russel is part of the history of the Bangladesh liberation struggle and will always be remembered for his unmatched sacrifice.
A video documentary on the life of Sheikh Russelwas screened after the discussion session.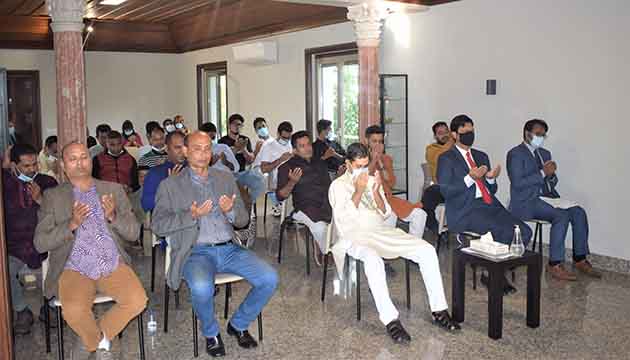 Finally, a special prayer was offered seeking divine blessings for Bangabandhu, Shaheed Sheikh Russel and other martyred members of his family as well as for the continued peace, progress and prosperity of the country.