Bangladesh for scholarship fund for OPCW trainees
Bangladesh proposed to make provisions for scholarships so that students and professionals from developing countries can do internship in the OPCW. This proposal has been made and formally submitted by Bangladesh Ambassador Sheikh Mohammed Belal on 22 November 2018 during Fourth Review Conference of the OPCW.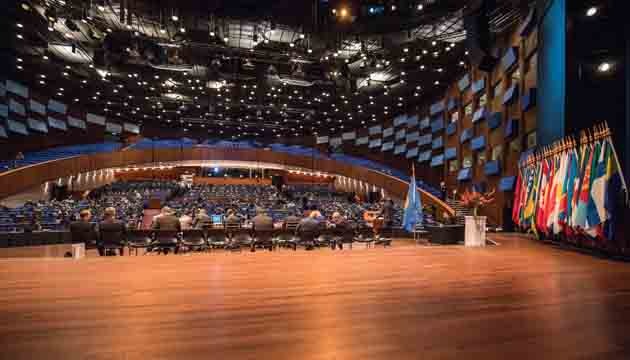 Earlier Bangladesh formally submitted a Non-Paper on "Internship and Junior Professional Officer (JPO) programmes opportunities in the OPCW for applicants from the States Parties in the developing world under the regular budget of the OPCW and/or through a Trust Fund towards balanced geographical representation in the Technical Secretariat" for consideration by the Fourth Review Conference. With facts and figures, Bangladesh showed to the member States that, at this time, interns and Junior Professional Officer (JPO) are recruited by OPCW only if they could fund themselves. Bangladesh proposal urged all to get rid of "affordability" as the criteria through a scholarship fund for candidates from developing countries like Bangladesh. If approved, Bangladesh will help create a precedent which other international organizations could also replicate. This scholarship fund will also open up opportunities for candidates from Bangladesh to come to The Hague to work in the OPCW.
During proceedings of this Review Conference, Bangladesh also expressed its support and solidarity for the State of Palestine as they joined the OPCW as the 193rd country.
Reflecting Bangladesh's successful engagement with the OPCW, Bangladesh Ambassador Sheikh Mohammed Belal was elected as Chairperson of the Credential Committee of the Fourth Review Conference. Other members of the committee are Columbia, Guatemala, Malaysia, Poland, Portugal, South Africa, Sudan and Macedonia.
It may be noted that OPCW organizes Review Conference every fifth years comprising 193 countries. The OPCW, the Noble laureate organization, is working to get the world rid of chemical weapons across the world.