Bangladesh Foreign Minister joins the Friends of BRICS Foreign Ministers' Meeting
At the invitation of Foreign Minister of South Africa Dr. Naledi Pandor, Foreign Minister Dr. A K Abdul Momen joined the Friends of BRICS Foreign Ministers' Meeting virtually held in Cape Town, South Africa today. The meeting was attended by the Foreign Ministers of the BRICS member countries and Ministers and dignitaries of several countries of Latin America, Asia, the Middle East, and Africa, mainly the developing and emerging economies of the world. The meeting covered the theme of mutually accelerated growth and sustainable and inclusive multilateralism. Aside from the BRICS  Foreign Ministers, the Foreign Ministers of Saudi Arabia, UAE, Egypt, China, and Kazakhstan among others participated in the meeting. Bangladesh became a member of the New Development Bank in 2021, the development financing window of BRICS.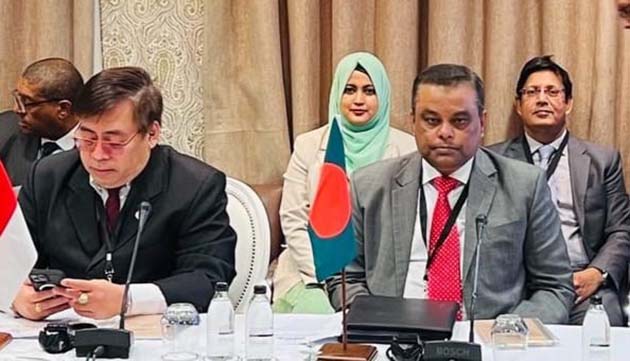 In his speech, Dr. Momen referred to the development, economic, environmental, and health-related focus of BRICS. He said that the current global economic crises are inducing countries to cooperate more in regional and multilateral platforms. He suggested the BRICS member states transfer their cost-effective technology to the developing partners. He underlined the need for more coordinated approach to tackling economic and environmental crises. He particularly stressed mutual cooperation so that no one is left behind as propagated by the SDG of the UN.