Bangladesh Forum Qatar conducts Arts competition
Noor Mohammed, Bureau chief (Qatar): Bangladesh Forum Qatar (BFQ) organized a "Children Art Competition" on the 'Heritage of Bangladesh and Qatar' as part of week-long Bangladesh Festival 2019. The competition was held at MHM Bangladesh School & College in cooperation with Gulf Exchange.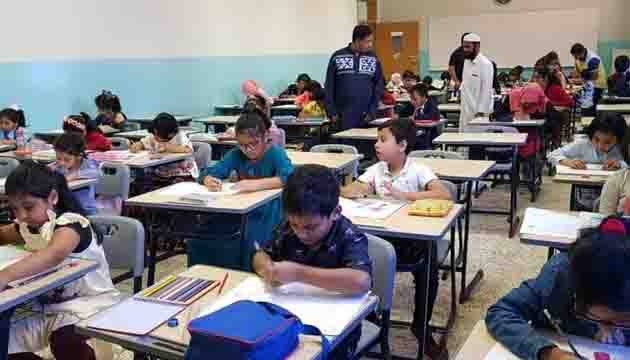 Nearly Eighty participants of different ages from different countries attended the competition. The excellence of artistry was adjudged by prominent Bangladeshi artist Kalidas Karmakar, an expert of viscosity printing and recipient of Shilpakala Padak and Ekushey Padak (the second highest civilian award in Bangladesh) along with Mustafa Arshad Taru, a celebrated photographer. Top twenty participants were selected to attend a workshop conducted by Kalidas Karmakar on the following day. The competition was arranged in three age groups i.e. 10>-14 years, 5>-10 years and 2-5 years. Meem Tabassum Noor, Joyal Ishwani and Al Kahf Sarim became the group champion respectively. There has been a lot of positive repercussion in the Bangladesh community and participants about this art competition and the responses were overwhelming.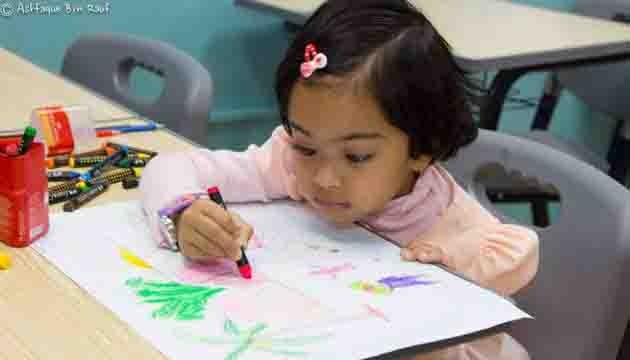 Accompanied by the president of BFQ Iftekhar Ahmed, Ambassador of the People's Republic of Bangladesh to Qatar, His Excellency Ashud Ahmed attended the event as Chief Guest to inspire kids and was charmed with the quality of work produced by the children and wished them good luck. Mohd. Anwar Khurshid, Director of MHM Bangladesh School & College also attended the function. He welcomed the participants and thanked BFQ for arranging such a program.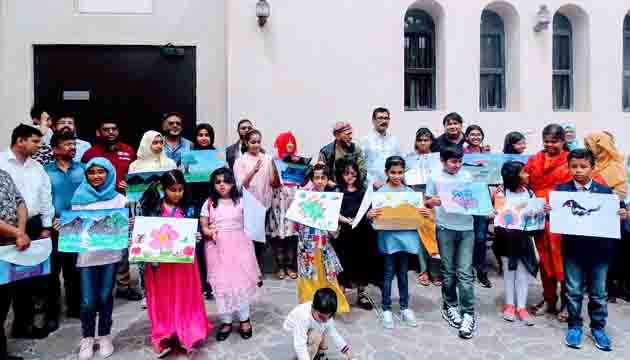 Raju Ramachandra, Operations Manager of Gulf Exchange attended the event with other colleagues from Gulf Exchange. He thanked BFQ to encourage community development work and expressed Gulf Exchange's desire to support all BFQ initiatives. Monirul Huda on behalf of BFQ thanked the participants, their parents, Bangladesh Embassy, Bangladesh School and Gulf Exchange for strong interest and support to children's art.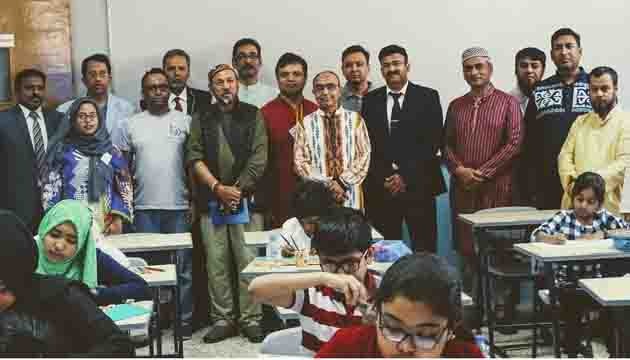 About BFQ:-
BFQ is a Qatar Financial Registered business forum formed by Bangladeshi professionals and businessmen of diversified background working in Qatar. The forum was launched in 2018 and so far has engaged various foreign direct investment related workshop, social responsibility initiatives.