Bangladesh High Commission celebrates Bengali New Year in Islamabad
Bangladesh High Commission in Islamabad celebrated Bengali New Year 1426 with much enthusiasm and festivity at the Chancery.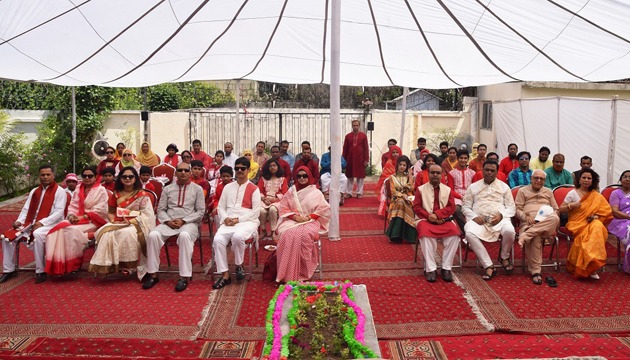 The Chancery building and premises were nicely decorated with colourful banners, festoons and traditional house-hold items of rural Bangladesh highlighting the Bengali culture and heritage.
Expatriate Bangladeshis, students and officials of the Mission joined the Baishakhi programme with their family members.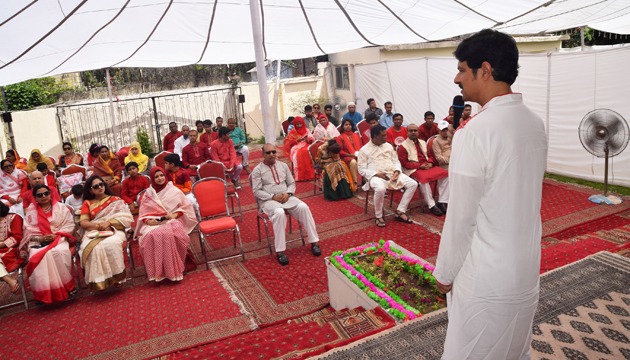 High Commissioner of Bangladesh in Islamabad Tarik Ahsan inaugurated the Baishakhi function and delivered the welcome speech. He remarked thatsimple rituals of Bengali New Year bring people closer to the nature and the folk culture of the land. He added that, since people from all cast and creed celebrate the Bengali New Year equally, this galvanized the united cultural movement of pre-Independence Bangladesh that was based on Bengali nationalism and liberalism. He viewed that the observance of Bengali New Year is particularly important in expatriate life in order to preserve Bengali way of life and the humanistic values it stands for.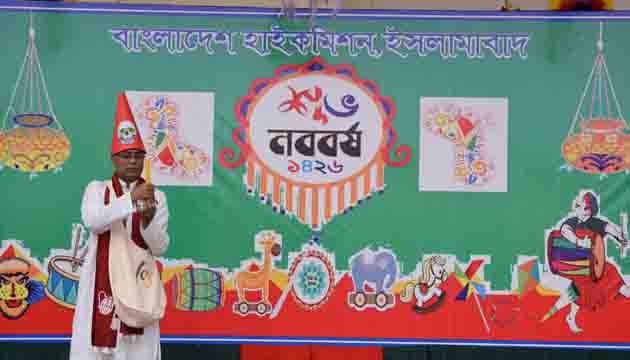 The cultural event started with the famous Boishakhi song "Esho He Boishakh Esho Esho" sung by the officials of the Mission, guests and performerstogether.The performances includeddances, folk songs and magic.
Earlier, traditional Bangladeshigames were organizedat the beautiful green lawn of the Chancery and they wereparticipated by the officers, officials, their spousesand guests. High Commissioner and his lady wife distributed prizes among the winners.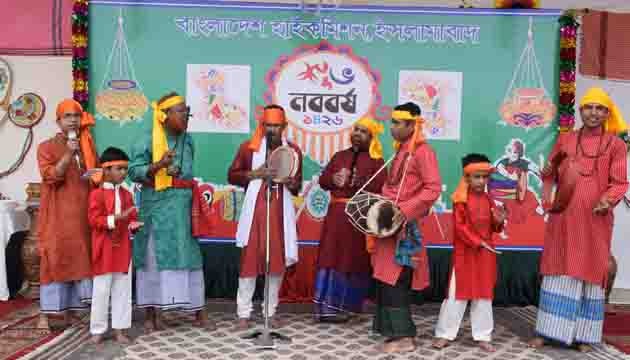 Another attraction of the programmewas presentation oftraditional Bengali food .The guests were entertained with different types of traditional Bengali fooditems like Piaju,Jilapi, Jhal-Muri,rice, fish,beef, vegetables,a number of Bhartasas well as sweet yoghurt and Rosogolla.
The event created a perfect Bangladeshi ambiance which all participants enjoyed thoroughly.