Bangladesh High Commission hosts Iftar-Dinner in Islamabad
Bangladesh High Commission in Islamabad hosted an iftar-dinner at Hotel Serena in the Capital yesterday (08May 2019).
Bangladesh High Commissioner to Pakistan Tarik Ahsan received the guests and exchanged pleasantries with them and enquired about their well-being.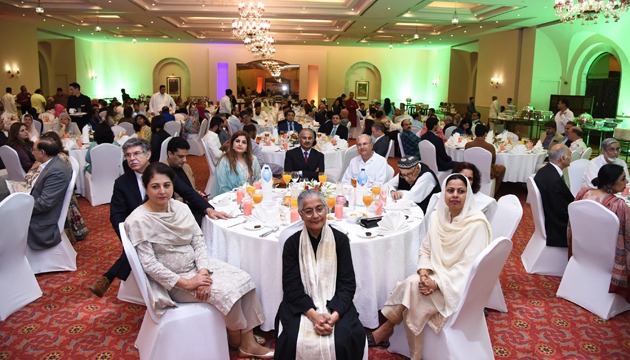 In a welcome speech, the High Commissioner remarked that, during Ramadan, the individual tries to reach a high ground of selflessness in a quest for spiritual purification and the society is revitalized with the values of compassion and fraternity. He continued that people belonging to all faiths and sects enjoy equal rights in Bangladesh and that the humanistic appeal of Ramadan inspires adherents of all faiths in Bangladesh to engage in sharing and caring in a spirit of human solidarity. He prayed that the noble teachings of Ramadan guide people to help build a more peaceful and harmonious world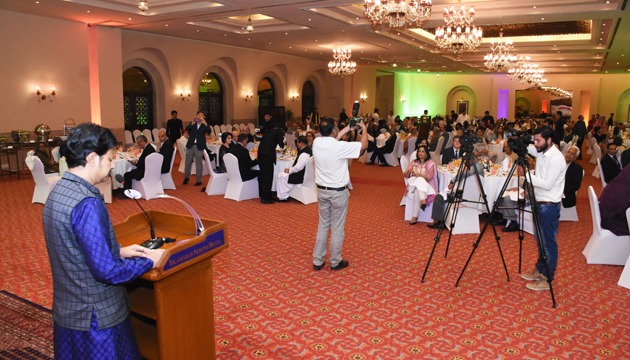 The iftar-dinner was attended by Ambassadors/High Commissioners,and diplomats/Defence Advisors from diplomatic missions, politicians, bureaucrats, businessmen, journalists, officials of the Bangladesh High Commission, Bangladesh defence officials attending training and elite of the society with their spouses.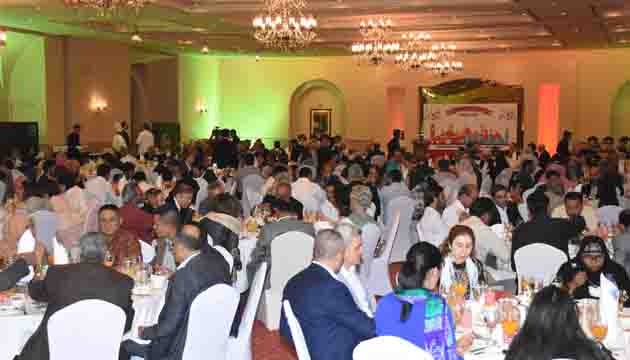 The prominent among those present were Special Assistant to the Prime Minister on youth affairs Muhammad Usman Dar, Chairman of Senate Committee on Foreign AffairsSenatorMushahid Hussain Sayed, Convener of National Assembly Friendship Group for Bangladesh MNA Chaudhry Mahmood Bashir Virk, Senator Lt. General Abdul Qayyum (Rtd.), Senator Muhammad Talha Mahmood, former federal Interior Minister A. Rahman Malik, former State Minister for Foreign Affairs Nawabzada Malik Amad Khan, Mayor of Islamabad Sheikh Ansar Aziz and Member of National Assembly Mehnaz Akber Aziz.