Bangladesh Investment Seminar held in Tokyo, More than 150 representatives from Japanese business organizations and companies attended the seminar.
A seminar promoting Japanese investment in Bangladesh was jointly organized by the Japan International Cooperation Agency (JICA) and the Japan External Trade Organization (JETRO) in cooperation with the Embassy of Bangladesh in Tokyo at the headquarter of JETROyesterday (24-04-2019). More than 150 representatives from Japanese business organizations and companies attended the seminar.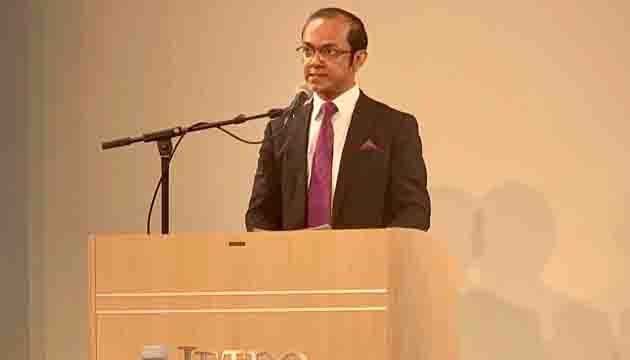 Welcome speech by Hasan Arif, commercial Counsellor
Bangladesh the 32nd largest economy of the world has changed both in terms of economic development and social advancement and the world is witnessing the advent ofa modern, and digital new Bangladesh, said Mohammad Hasan Arif, Commercial Counsellor of the Embassy of Bangladesh while delivering his welcome speech at the seminar. He thanked the organizers and the participants on behalf of Embassy and Ambassador for the initiative.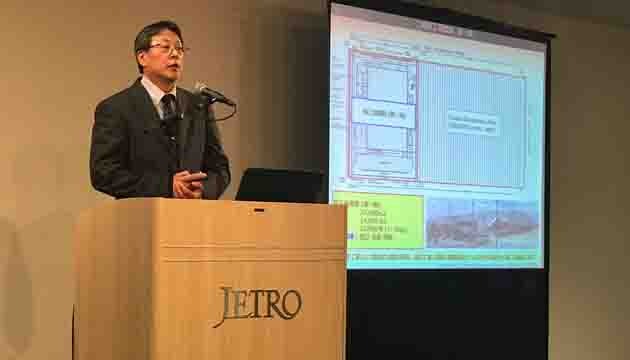 Kazuya Hashi of Honda Motors sharing his experience
The Counsellordepicted the overall economic scenario of Bangladesh and government's efforts under the dynamic leadership of Prime Minister Sheikh Hasina to facilitate business and investment. Mr. Arifpointed out the IMF projection about Bangladesh being the second fastest growing economy globally and recalled the excellent bilateral relations between Japan and Bangladesh which are essential elements for a win-win partnership. He concluded with the promise to extend full support from the embassy to Japanese businesses and urged them to select Bangladesh as their investment destination.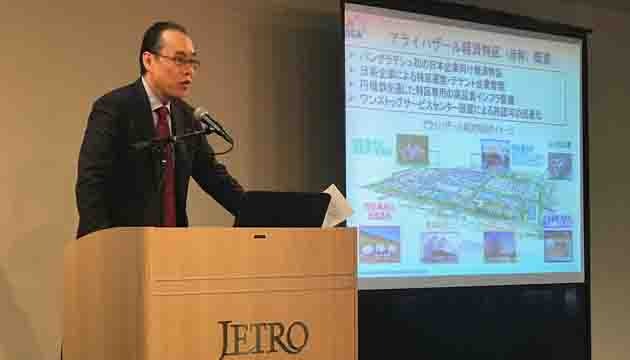 Mr Hitoshi Hirata of JICA is Speaking
Mr. Hitoshi Hirata, Chief Representative of JICA, Bangladeshbriefed about the Araihazar Economic Zone in Bangladesh for Japanese investors and its facilities offered to businesses and investors. Besides, the former representative of JETRO Dhaka, Mr. Taiki Koga explained the economy and investment environment of Bangladesh at the seminar. Mr Kazuya Hashiof Honda Motors shared their experiences in introducing and setting up the new motor-cycle factory in Bangladesh.
The seminar ended with a lively open discussion and question-answer session.