Bangladesh National Film Awards 2016 .
The biggest names in the film industry were honoured at the National Film Awards held at the Bangabandhu International Conference Center, Hall of Fame, yesterday. Chief Guest Prime Minister Sheikh Hasina conferred the awards at the ceremony. Secretary Abdul Malek, MP AKM Rahmatullah and State Minister of Information Tarana Halim were among the special guests. The ceremony was presided over by Honourable Minister of Information Hasanul Haq Inu.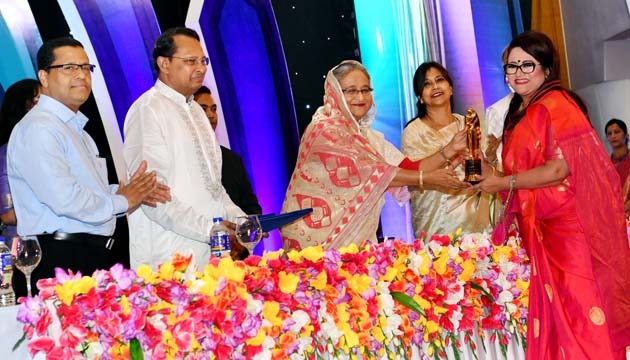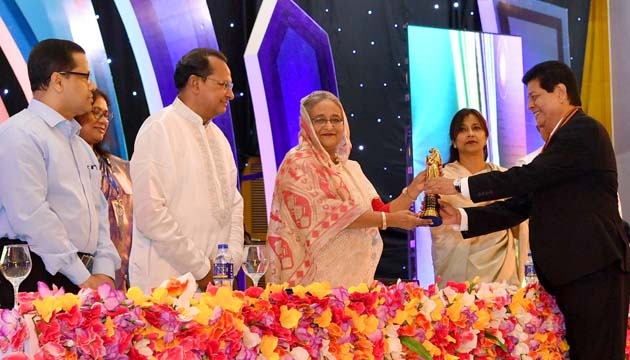 Actors Babita and Faruk received the Lifetime Achievement awards for their outstanding contribution to cinema. Oggatonama, produced by Faridur Reza Sagar, won the award for Best Film. Aynabaji, the story about a man with a versatile character who can morph into anybody he wants, edged out other nominees to win the Best Actor and Best Director awards. Nusrat Imroz Tisha and Kusum Shikdar won the Best Actress award for Ostitto and Shankhachil respectively, while Tauquir Ahmed won the Best Story award for Oggatonama.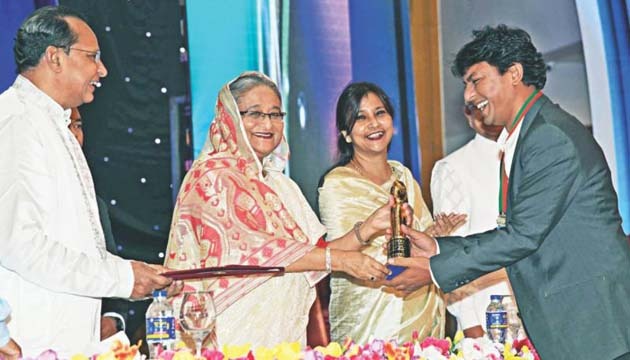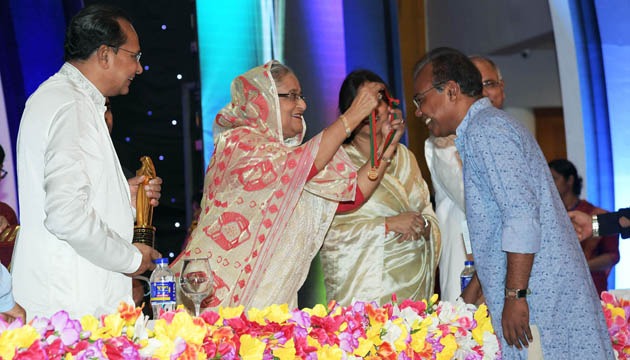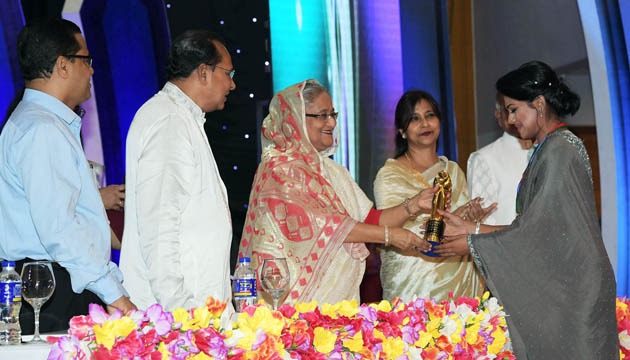 The award ceremony was splendidly hosted by popular actors Purnima and Ferdous. Performers at the cultural show included actors Riaz, Poppy, Amin Khan, Apu Biswas, Emon, Saimon Sadik, Toma Mriza and many more. Among others, singers Konal, Belal Khan, Pratic Hasan, Mohin also performed at the ceremony. "Film is one of the most powerful mediums at present. The government has done a lot for cinema over the years, and is prepared to help this industry thrive. I urge everyone present here to make films which will have a positive impact on our nation," said the Prime Minister.