Bangladesh participates in Japan IT Week 2019
Thirty-six IT companies from Bangladesh are participating in the prestigious 'Japan IT Week' that started today (08-05-2019) at the Tokyo Big Sight with a view to expand business relation between the IT sectors of the two countries. The exhibition where IT companies from around the world is showcasing their latest IT products and services will continue until 10 May 2019.
Earlier in the morning, H.E. Ambassador of Bangladesh to Japan Rabab Fatima visited the stalls at the Bangladesh pavilion and exchanged views with the visiting Bangladeshi entrepreneurs. She assured them of the necessary supports from the embassy.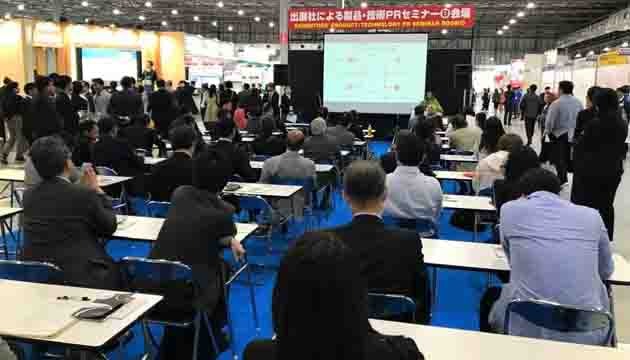 Later a seminar on the prospects of Bangladesh's IT sector in Japan was held at the same venue. Many business representatives of Japanese IT firms joined in the seminar.
Ambassador Rabab Fatima delivered thewelcome speech at the seminar. She said that the event was an outcome of the growing interest of Japan in Bangladesh as the next IT destination. She pointed out that Bangladesh aims to achieve 5 billion dollars of export from the ICT sector; employing at least 2 million; with its contribution to the GDP to be at least 5%. Terming the IT sector as the mirror which reflects the overall development of Bangladesh, Ambassador informed the presence that in line with the goal of 'Digital Bangladesh', the government of Bangladesh is encouraging investment in IT sector. The government's supports ranges from developing IT-skilled human resources, infrastructure development, connectivity establishment, and so on, she added. The Ambassador hoped that the event would open new horizons for connecting and establishing business between two countries. She urged the Japanese IT entrepreneurs to invest more in Bangladesh.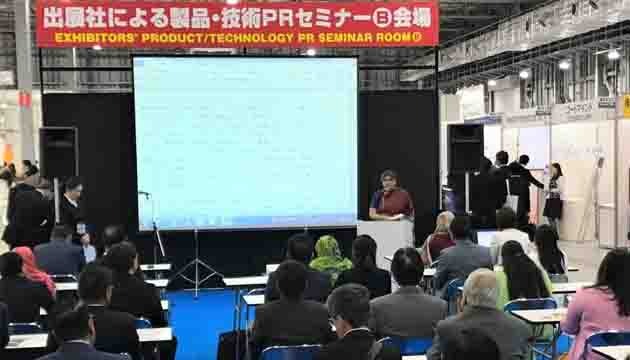 Besides, Hosne Ara Begum, Managing Director of Bangladesh High-Tech Park Authority (BHTPA), former president of BASIS Mahbub Zaman and Yasuhiro Akashi of BJIT Inc. presented at the seminar.
The seminar was organized by the Embassy of Bangladesh in Japan in collaboration with ICT Division; BHTPA, Bangladesh Computer Council (BCC) and Bangladesh Association of Software & Information Services (BASIS). It was supported by the Japan International Cooperation Agency (JICA), Japan External Trade Organization (JETRO), United Nations Industrial Development Organization (UNIDO),Japan-Bangladesh Committee for Commercial & Economic Co-operation (JBCCEC), Information-technology Promotion Agency (IPA) Japan, Center of the International Co-operation for Computerization (CICC), Japan Information Technology Services IndustryAssociation (JISA), Computer Software Association of Japan (CSAJ) and Bangladeshi IT Professionals in Japan (BITPJ).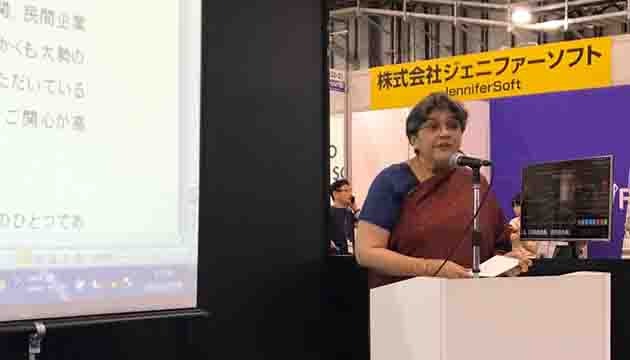 It is to be noted that the Bangladesh -Japan IT B2B Meeting 2019 was held yesterday (07-05-2019) in the Fujitsu Research Institute (FRI), Tokyo. It was second such meeting between the IT companies of two countries after the inaugural meeting in 2015. TwentyBangladeshi and Twenty-four Japanese companies had exclusive business meetings to discuss and exchange views among themselves on the business potentials of IT sector.