Bangladesh participates in the Asian Fashion Fair in Osaka, Japan
Bangladesh's apparel industry is making its mark in the Japanese fashion market. To expand further in the growing apparel market in Japan, Bangladesh is participating in the Asian Fashion Fair (AFF) for the first time in Osaka- the second largest city of Japan. The AFF begins on 9 April and will continue till 11 April 2019. 
Five prominent apparel companies are taking part in this prestigious event under the auspices of Export Promotion Bureau (EPB) of Bangladesh. Embassy of Bangladesh in Japan has arranged for their participation and provided all out support. The participating organizations are exhibiting their latest and quality products in the fair.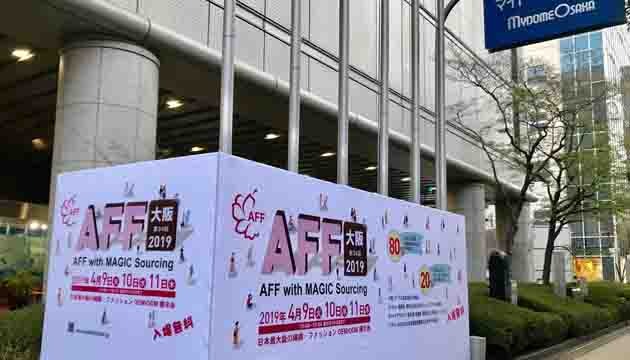 It is to be mentioned that Bangladesh has achieved the highest growth in Japanese apparel import market in 2018. This engagement follows the successful Bangladesh participation in the Fashion World Tokyo 2019 March fair. 
The participating companies have termed the AFF as an excellent opportunity for business expansion and networking. 
On 9 April , the visiting EPB officials and Commercial Counsellor, Embassy of Bangladesh joined in a meeting with the leaders of Osaka Chamber of Commerce and Industries (OCCI)at OCCI. They discussed various business issues of Japan and Bangladesh, specially on the promotion and growth of apparel products of Bangladesh in Osaka.