Bangladesh receives "Best Foreign Exhibitor Country" Award at the Abuja International Trade Fair-2019
Bangladesh High Commission in Abuja, Nigeria actively participated at the 2019 Abuja International Trade Fair (21 September – 02 October 2019) organized by Abuja Chamber of Commerce & Industry (ACCI). H.E. Hajiya Dr. RamatuTijjaniAliyu, State Minister for Federal Capital Territory (FCT) & H.E. Maryam Katagum, State Minister for Industry, Trade and Investments of Nigeria formally inaugurated the Fair on 23 September 2019. Mr. Md. Shameem Ahsan,ndc, Bangladesh High Commissioner to Nigeria was present at the inaugural ceremony along with many Ambassadors/High Commissioners, local dignitaries and the business leaders at the 12th annual Expo. Dignitaries including two Nigerian Ministers, Nigerian Chief of Army Staff also visited Bangladesh Stall while making a tour at the fair ground.
 In line with the present Government's thrust on 'Trade & Economic Diplomacy', Bangladesh High Commission put up a large stall with its own collection of exportables. Bangladesh received Best Foreign Exhibitor Country Award at the Expo at which Bangladesh participated for the first time. The High Commissioner received the Crest and Certificateon the concluding day (02 October 2019) from the Director General of Abuja Chamber of Commerce and Industry. In his remarks, High Commissioner Ahsan urged the Nigerian business leaders to import from Bangladesh and invest in the country.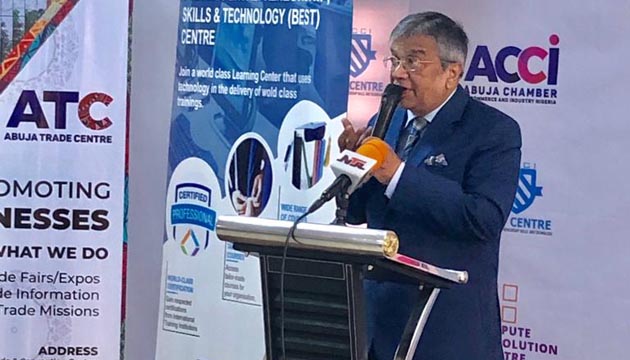 Pharmaceuticals, ceramic products, jute and leather items, textiles, RMG & knitwear, tea, jute leaf tea, plastic & melamine products, spice & curry powder, pickle, food items, edible oil, coconut oil, rice, snacks, pearl items, sari (jamdani, maslin, silk), nakshikantha, handicrafts, among others, were exhibited which drew huge crowd each day. Publications on export and investment and tourism potentials, among others, were also on display. Roll-up-Banners containing pictorial description of the impressive achievements of Bangladesh at home and abroad were put around the pavilion. Documentaries on the development journey of Bangladesh and favourable investment climate were screened simultaneously which was an added attraction. The High Commissioner hosted a Reception with the presence of the business leaders, important persons, journalists and community members.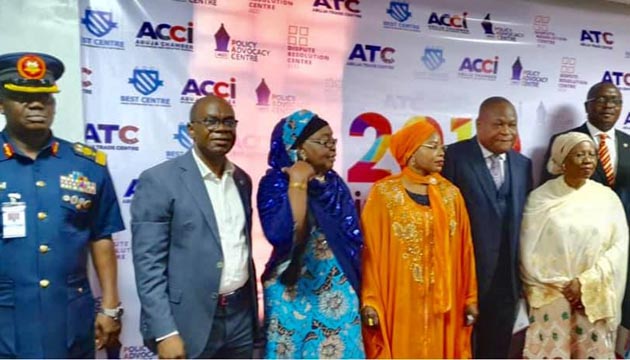 Nigeria is the largest economy of Africa and 6th largest producer of oil in the world with a population of 200 million people.