Bangladesh's heritage, culture and development activities are showcased at the National Multicultural Festival in Canberra, Australia.
On February 18, the three-day-long National Multicultural Festival held in the capital of Canberra, Australia has been showcased the heritage, culture, and development activities of Bangladesh. Bangladeshi expatriates and members of the Bangladesh High Commission and their families with colorful banners and festoons participated in the procession of this multi-cultural festival.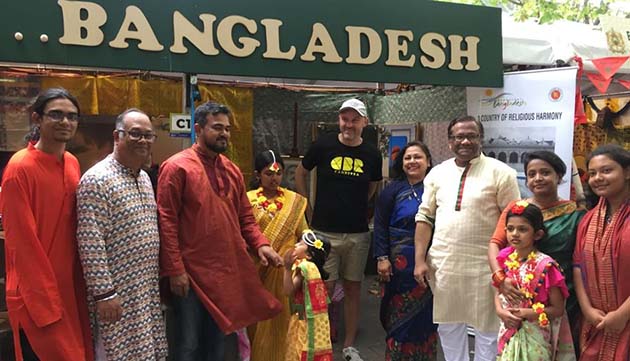 Apart from this, various cultural activities including outstanding dance and music performances were performed by various organizations of expatriate Bangladeshis.
Around 200,000 people from 70 countries' diplomatic missions and 350 community-based groups participated in the festival.