BBF Branding Bangladesh Summit 2019 and 10th Anniversary of BBF celebrated in Dhaka.
Report By : Humayun Kabir , From Bangladesh,
BBF Branding Bangladesh Summit 2019 and 10th Anniversary of BBF celebrated at Le Meridien Dhaka on 30th of September 2019.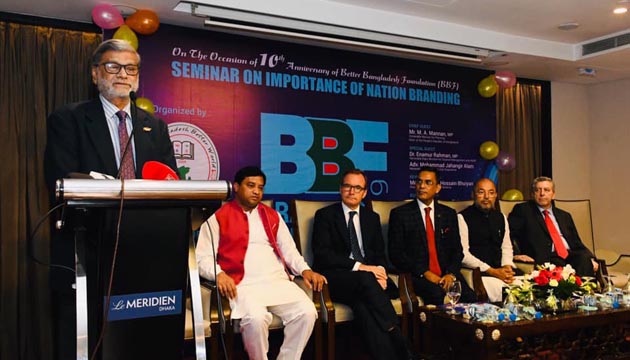 Honorable Planning Minister M. A. Mannan, MP, Honorable Disaster Management Minister for State Dr. Enamur Rahman, MP, Honorable Mayor of Gazipur City Corporations Zahangir Alam, Honorable Chairman of National Board of Revenue Mosharraf Hossain Bhuiyan, NDC has presented the Keynote address .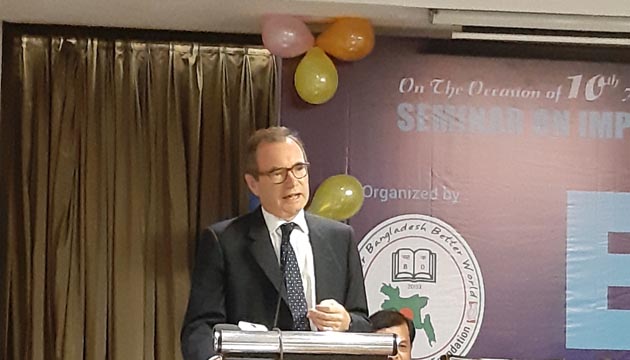 British High Commissioner H.E. Robert Dickson, Ambassador of Brazil H.E. Joao Tabajara de Oliviera, Jr., Ambassador of the Democrratic People's Republic of Korea, Ri Song Hyon, Representative of US Ambassador Ms Allison from US Embassy, from Russian Embassy Colonel Yury, Film Actor Ferdous, Film Actor Reaz, Singer Hyder Husyn, and many other leading business leaders, Vice Chancellors, Academicians, intellectuals attended the Grand Conference and Anniversary Program!

Masud A khan Chairman of Better Bangladesh Foundation (BBF) has thanked all for their support and kind cooperation as they joined hands hands together with Better Bangladesh Foundation's noble activities!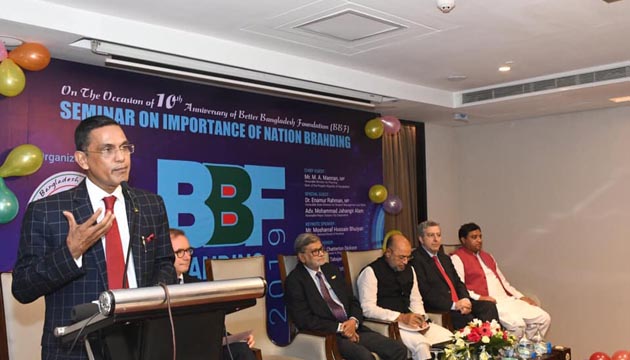 BBF has honored some personality and organizations for their outstanding contribution in different fields. Those Awardees are Actor Ferdous as best Film Actor , Singer Kumar Bishwajit as the best singer, rubaba Dowla as women entrepreneur, Concord as the best Real estate Company, Galaxy Travels for Aviation business , Dr. Shazzad Haider for Research , Robiul Alam for RMG business.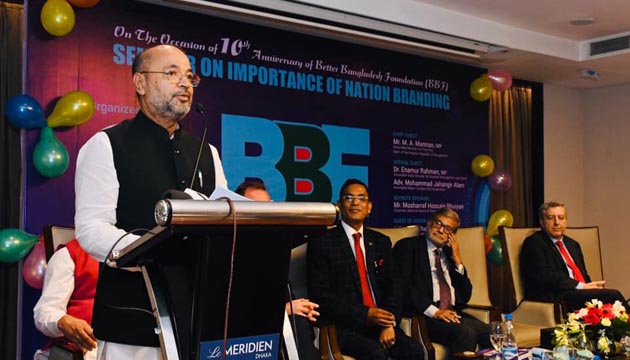 Speakers said, Nation Branding is too very important for the country like Bangladesh because, it is remarkable to mention that the rapidly growing economy has taken Bangladesh into the global forefront.
All the while, Bangladesh has managed to impress the world due to development achievements in many of the domestic sectors. Sectors that account for economic prosperity are in the export of Ready Made Garments (RMG), Foreign Direct Investment (FDI), Poverty alleviation, agricultural revolution as well as record breaking foreign exchange remittance and women empowerment, along with significant progress in UN SDG programe. And to highlight the most important achievement so far in the history of our nation, poverty has dramatically been reduced by 20 percent.
It is important to mention that the Bangladesh Military has made extra ordinary contribution to the UN peace keeping missions in many countries.
Furthermore, RMG textile accounts for 80 percent of the total export earnings and accounts for world's 3rd largest supplier of apparel markets.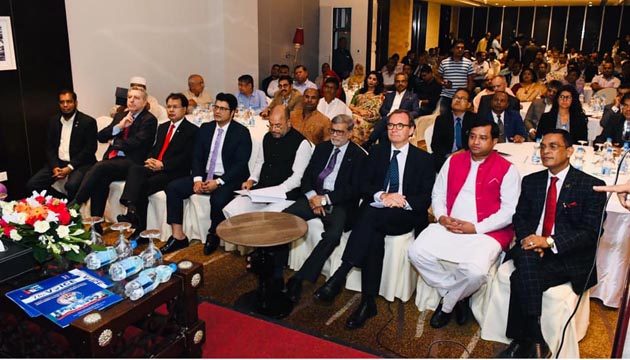 As Bangladesh has collectively achieved significant improvements in these sectors, this is an opportunity to reintroduce and brand Bangladesh globally with better recognition and reputation. As you are aware, these accomplishments have caused Bangladesh to be recognized more and more by the developed world. As well as being an icon to the under-developed nations due to our dedication for rapid growth and strive for economic excellence .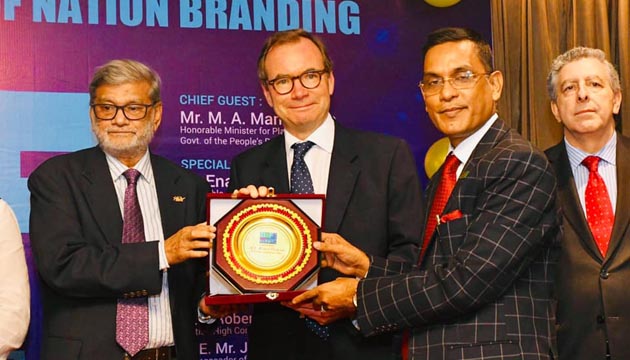 Indeed, Better Bangladesh Foundation is working with the purpose of promoting an image of Bangladesh by being involved in a wide range of philanthropic projects addressing to poverty alleviation, illiteracy and healthcare across the countryside and rural areas in order to create a societal balance along with empowering economically vulnerable people through reduction of social inequality.