Belgium and Bangladesh discuss various bilateral and international issues of mutual interest.
Ambassador of the Kingdom of Belgium to Bangladesh with residence in New Delhi, Mr. Didier Vanderhasselt called on State Minister for Foreign Affairs Md. Shahriar Alam, MP at the latter's office today.
The State Minister, during the call on, recalled with gratitude Belgium's recognition of Bangladesh as an independent state in February 1972 and expressed satisfaction at the ever-growing bilateral relations between the two friendly countries. He thanked the Belgian Ambassador for leading a regional trade mission to Bangladesh to explore business opportunities and sought Belgium's support in developing agribusiness facilities in Bangladesh, particularly in storage, transport, and processing fields. Highly appreciating Bangladesh's rapid socio-economic growth, the Ambassador of Belgium touched upon the very fruitful visit of Her Majesty the Queen Mathilde of the Belgians to Bangladesh in February this year. He also observed that enormous trade and investment opportunities exist between the two countries, particularly in agribusiness, renewable energy, port and road transport infrastructure, dredging, logistics, water purification, etc. sectors. He briefed State Minister about the very fruitful business seminar on 'Innovative Business Opportunities from Belgium' and B2B sessions between the visiting Belgian and local business delegations hosted last afternoon in a local hotel in Dhaka.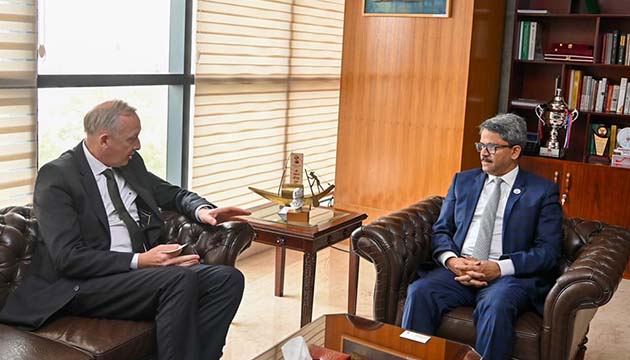 The two sides also discussed various other bilateral and international issues of mutual interest, including regular bilateral consultations, trade facilitation measures, consular cooperation, migration and mobility, Bangladesh-EU cooperation, Belgium's EU Presidency in 2024, cooperation on elections in different international fora, etc.