Bengali New Year & Embassy Tour Program celebrated at Bangladesh Embassy in Washington D.C.
The Bengali New Year-1426 and the "Around the World Embassy Tour-2019" were jointly celebrated at Bangladesh embassy in Washington D. C. on Saturday upholding Bengali's rich culture and heritage to foreigners living in Washington area through organizing various events.
The Embassy Tour program is an annual festival marking the International Cultural Awareness month observed in May in collaboration with Cultural tourism D C, a Washington based nonprofit organization.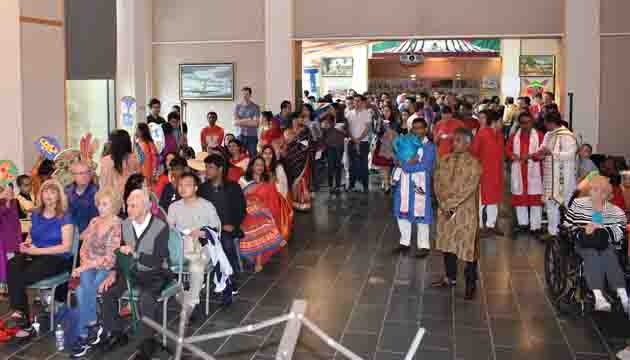 More than 70 embassies, representing five continents, opened their doors to the Washingtonians, and visitors to entertain their respective country's food, art, fashion, dance, music and a touch of international diplomacy.
Thousands of visitors of all ages-women, men and children—joined the celebrations. The Bangladesh embassy organized cultural show and other activities presenting Bangladesh's rich culture and heritage at the tastefully decorated Bangabandhu auditorium.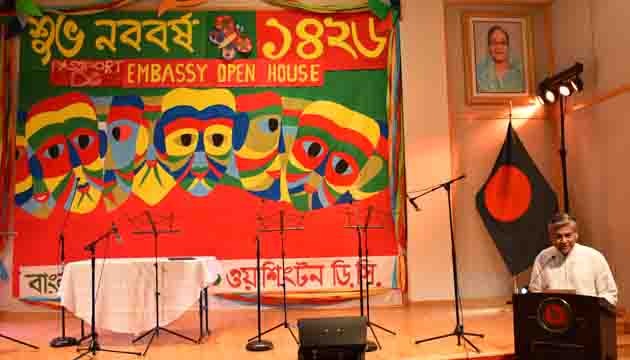 Bangladesh Ambassador to the USA Mohammad Ziauddin and other officers of the embassy welcomed the visitors. The Ambassador in his remarks highlighted socio-economic development, women empowerment and advancement of information technology taking place in Bangladesh under the dynamic leadership of Prime Minister Sheikh Hasina.
The Embassy Tour program included display of Bangladesh's handicrafts, tourism destinations and historical places. The embassy also availed the opportunity of showing Bangladesh's history of independence, contribution to the UN Peacekeeping missions and current developments in potential sectors.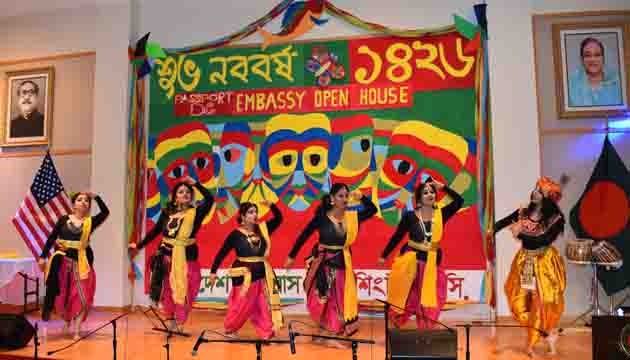 In observance of the Bengali New Year, artists from the Bangladesh community presented folk songs and dances. The visitors evinced keen interest in Bangladesh's traditional cuisine, henna demonstration and a three wheeler Rickshaw.
According to a statistics, around 4,000 Washingtonians visited the embassy on the occasion.