Book Fair and Poem Recitation event held in Embassy of Bangladesh in Korea
To commemorate the Month of Victory of Bangladesh, on 02 December 2018, the Embassy of Bangladesh in Seoul organized a Book Fair followed by a cultural program which included recitation of patriotic poems and songs. The event was the first of its kind which was held at the "Bangbandhu Memorial Library" of the Embassy premise. A wide range of books starting from Bengali literature, fiction, children novel, Bangladesh liberation war, poem, socio-economic development of Bangladesh were displayed during the Book Fair.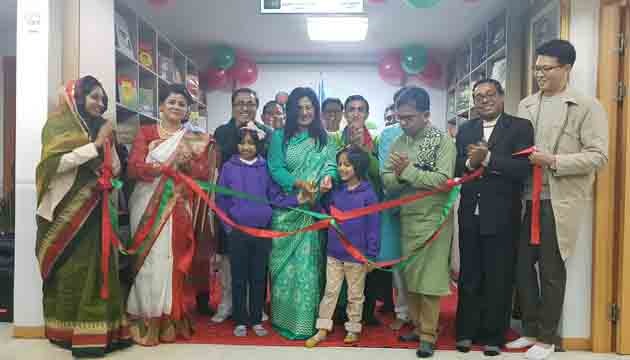 In the presence of the expatriate Bangladeshis and the Embassy officials, Ambassador Abida Islam inaugurated the Book Fair in the morning. In her welcome remarks, she stressed on the importance and significance of reading books for creating enlightened individuals and society. In order to sustain our development efforts and to build a 'Knowledge based society and nation' she said that reading of books is the only way. She also urged the expatriate Bangladeshi living in Korea to encourage their children to read Bangla books and learn about the diversity and richness of Bengali literature.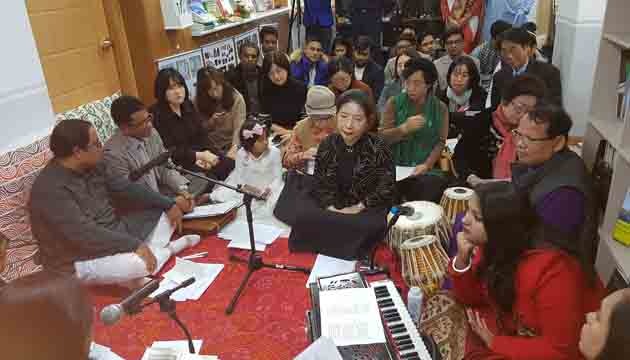 The evening program commenced by reading out a few paragraphs from the "Unfinished Memoir" of the Father of the Nation Bangabandhu Sheikh Mujibur Rahman. A significant number of Koreans as well as expatriate Bangladeshis actively participated in the recitations of poems and the patriotic songs. The most attractive part was singing of Bangla song by the Koreans and it was highly appreciated by the expatriate Bangladeshis present there.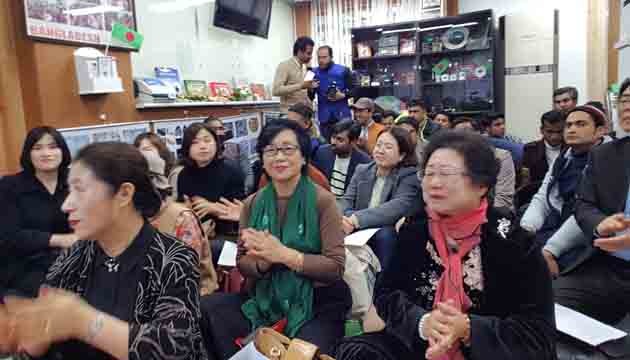 The audience commended the Embassy for arranging such a unique event in the Month of Victory of Bangladesh. It is anticipated that the way history of the liberation war and its significance were presented in the program, it will further encourage the expatriate Bangladeshis to come forward to participate in the socio-economic development of the motherland.