Canadian University of Bangladesh is going to organize a concert on 8th December
Canadian University of Bangladesh is going to organize a concert on 8th December as a part of its second year celebration. Some renowned bands like- Purple Haze, Black, Owned, Break and Power surge are going to perform in this glorious event. This concert is only for the students of Canadian University of Bangladesh & HSC scholars. For online registration and free tickets,
Click-http://events.cub.edu.bd/events/signup.php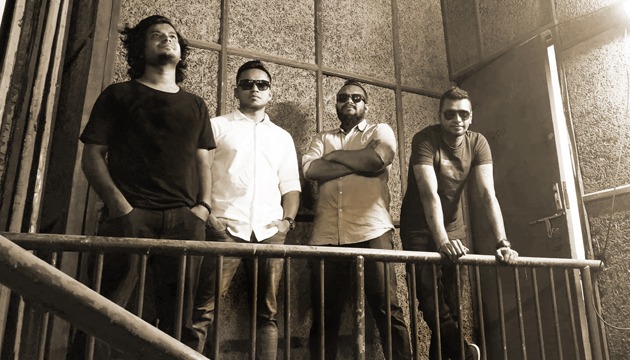 Black as a band has made a name for themselves over18 years existence thus far, with their wide-ranged musical style and dynamic live shows.They will be a part of "Glorious two years concert"of Canadian University of Bangladesh,at the Engineering Institute of Bangladeshon this Saturday December 8th, and earlier this week we caught up with singer Khademul Jahan for a chat about Black! Check it out below, and if you're HSC passed student and living anywhere near Dhaka, you know where to be on this Saturday night!
First of all, you're playing the 'CUB- Second Year Celebration' Concert in Dhaka on December 8th. What can people expect from Black at this gig and how are your preparations going?
We are talking and planning for the gig almost every day. Our jamming sessions are on in full form. Along with CUB- Second Year Celebration concert,there are also a great number of concerts in Dhaka & Chittagong on December to celebrate our Victory day.
2.Aside frompreparing for concerts, what else do you have coming up in the near future?
A new song along with video will launch after some days, probably in this December. Besides that, we are working for our upcoming album which will be published in next year.
How did Black started its journey? Can you share the story with us?
The journey started through three friends- Jon, Tony and Jahan with same taste & passion for music. When Black was formed back in 1999-2000, we were only in our early college days.We used to jam at regular basis whether we were performing in the gigs or not
So, what's been going on in the world of Black recently?
 Well, although Black has had to reinvent themselves over time as their lineup changed, till today, Black stands strong as an individual band in Bangladesh. We have worked on five solo and 23 mixed album till date. Once again, we are set to bring a new wave with our upcoming album.
Can you share your memories regarding LRB?
LRB has been a huge inspiration for our band from the very beginning. We don't want to accept the fact that AyubBachchu is not with us anymore. When we were newcomers, he was always thereto encourage us. We were lucky enough to share the stage with AyubBachchu for couple of times. He will remain alive within us forever through his incredible songs.
Whatsyour thought on Bangladeshi Band Music?
From Respected Azam Khan to newcomers, everyone has contributed in the decorous history of band musicindustry. Band Music broke the traditionalformula and recreated a new genre by assembling Eastern & Western music form. Bangladeshi band music is very advanced in comparison to neighborhood countries, which is very honorable fact for us.