Conferral of "the Order of the Rising Sun, Gold and Silver Rays"Upon Mr. Kazi Ghiyasuddin
On June 27, "the Order of the Rising Sun, Gold and Silver Rays" was conferred to Mr. Kazi Ghiyasuddin at the official residence of Ambassador Hiroyasu Izumi.
On April 29, 2018, the Government of Japan decided to confer the decoration on Mr. Ghiyasuddin in recognition of his great contribution to strengthening cultural exchange through promoting modern art in Japan and Bangladesh.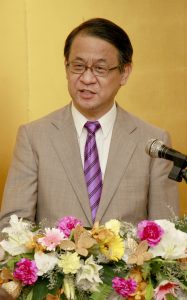 ( Hiroyas Izumi  ,Ambassador of Japan to Bangladesh )
At the ceremony, Ambassador Izumi expressed his sincere appreciation to Mr. Ghiyasuddin for longstanding contribution to promoting friendly relations between Japan and Bangladesh through his works attracting the artists of both countries. Mr. Ghiyasuddin was the first Bangladeshi to receive a doctoral degree in fine arts from the Tokyo National University of Fine Arts in 1985, and one of the accomplished painters who have developed the Japanese contemporary arts.
H.E. Mr. Asaduzzaman Noor, Honourable Cultural Minister was present and spoke at the ceremony.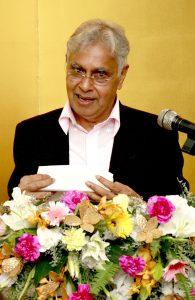 Mr. Ghiyasuddin is the seventh Bangladeshi person who received the honour from the Government of Japan.