Embassy of Bangladesh, Seoul has participated in the 1st Asia Cultural Week-2019 Festival
The Embassy of Bangladesh, Seoul has actively participated in the '1st Asia Cultural Week 2019' organized by Asia Culture Centre in Gwangju city, the cultural hub of Korea. Bangladesh, along with 14 other nations, has participated in this festival, jointly organized by Asia Culture Institute and Gwangju International Centre at the Asia Culture Plaza of the city.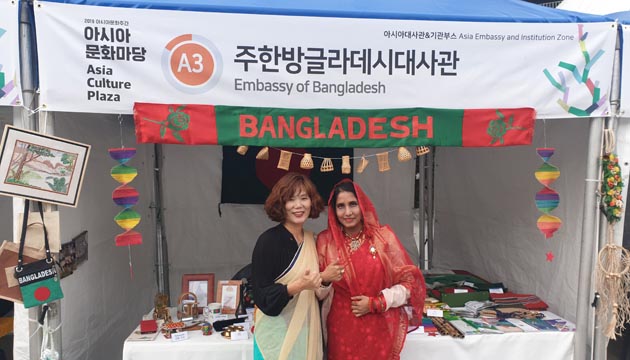 The Acting President of Asia Culture Centre Mr. Lee Jin-Sik inaugurated the event on 23 October, 2019 in presence of the representatives and members of other participating countries and institutions.
The traditional craft items in the Bangladesh stall like nakshikatha, jute products, wooden dolls, flute, hand fan and ornaments attracted the visitors there. In addition, leaflets and brochures on tourism, trade and investment opportunities of Bangladesh were also distributed among them. The musical performance of Bangladeshi artist was admired by the audience at the event.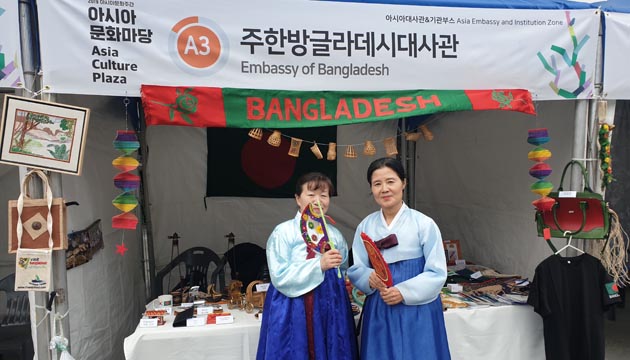 The active presence of Bangladesh Embassy at Gwangjucity, has provided the opportunity to present the traditional culture and heritage of Bangladesh to the Korean nationals as well as to the international community there. It also further strengthened the bondage with the local administration as well as with the prospective business community of Gwanju.