Five C-130 modern transport Aircraft procured from UK for BAF
The Present Government has taken various steps to modernize Bangladesh Air Force (BAF). In this development process, government has taken steps to induct 05 US origin C-130J aircraft from United Kingdom (UK) through government to government agreement. Out of 05 aircrafts, the first C-130J arrived Bangladesh Air Force Base Bangabandhu Sunday, 25 August 2019 after a successful ferry flight from UK.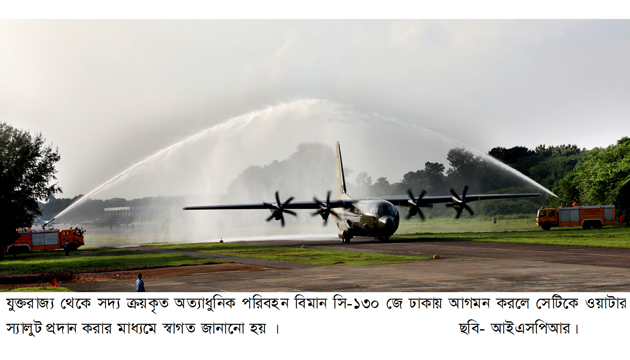 A stylish ceremony was organized at the Air Force Base Bangabandhu on arrival of the aircraft. Security Adviser to Hon'ble Prime Minister Major General (rtd) Tarique Ahmed Siddique, rcds, psc graced the occasion as chief guest and Chief of Air Staff Air Chief Marshal Masihuzzaman Serniabat, BBP, OSP, ndu, psc was present on the occasion.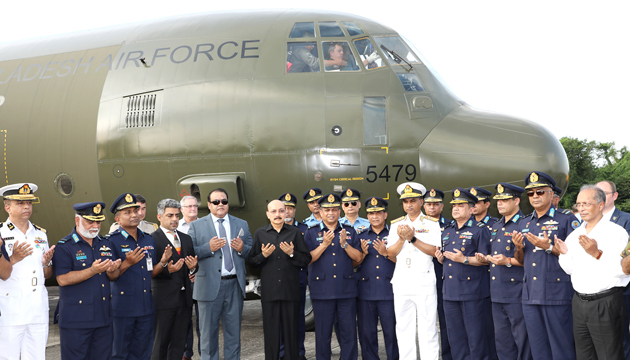 C-130J aircraft equipped with modern avionics and sophisticated technology which will be utilized for transportation of materials, personnel, humanitarian assistance both at home and abroad and to support United Nations Peacekeeping Operations. BAF has planned to induct all remaining aircraft in phases from UK. The inclusion of this modern C-130J aircraft in BAF inventory will certainly enhance the transport capability and operational capability of BAF as a whole.
  It may be mentioned that Principal Staff Officers of Air Headquarters, Air Officer Commanding of BAF Base Bangabandhu and senior Military officers were present on the occasion.