For a four-day visit Donald Trump arrives in London amid protests and Brexit chaos.
US President Donald Trump has arrived in the UK for a four-day visit amid a flurry of political turmoil and planned protests against him.
After landing at London's Stanstead airport, Trump and his wife First Lady Melania went to the US ambassador's residence.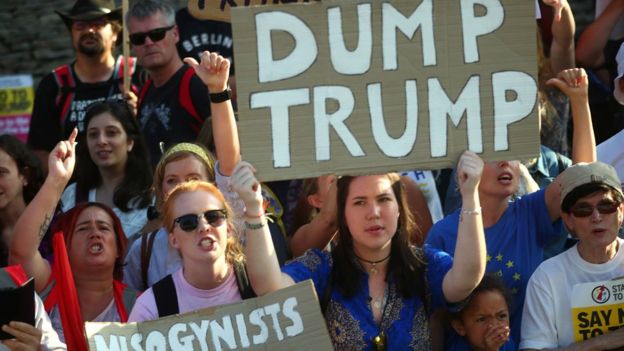 They travelled there by helicopter as police were worried about Trump arriving by road, due to the risk of being stuck in large-scale protests against the US leader.
Al Jazeera's Neave Barker, reporting from London, said that massive security precautions have been taken to keep the protesters away from the US president.
"We have seen nothing short of a ring of steel around the ambassador's house here in London. We know that on the grounds there are heavily armed officers, dog patrols and not to mention President Trump's own security detail," Barker said.
"We have also started to see the start of protests. They have been modest for now, with just over a hundred people gathering here."
Their trip will include meetings with Prime Minister Theresa May, who has described the US as Britain's strongest ally, and is determined to secure a trade deal after the country acts on Brexit and leaves the European Union in March 2019.
Source –Al Jazeera