Foreign Correspondents' Club of Japan hosts Bangladesh Night 2019 in Tokyo
The Foreign Correspondents' Club of Japan (FCCJ) hosted this evening the 'Bangladesh Night-2019' at its new premises, with support from the Embassy of Bangladesh in Japan.   The event was attended by a large representation numbering over 100 leading foreign and Japanese correspondents and editors and other Japanese dignitaries.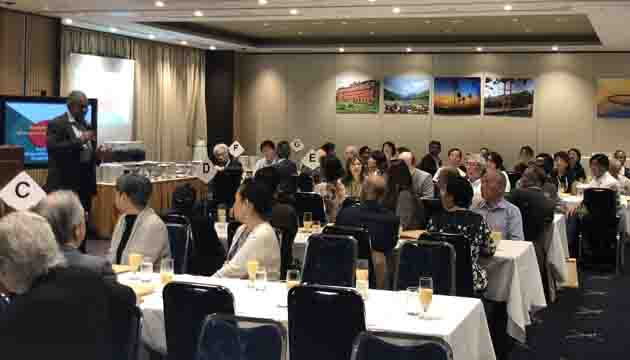 The Ambassador of Bangladesh to Japan, H.E. Ms. Rabab Fatima made the keynote presentation focusing on the transformative development of Bangladesh under Prime Minister's development roadmaps Vision 2021 and Vision 2041.  She also touched upon the state of the excellent bilateral relations existing between Bangladesh and Japanwhile saying that the foundation of this relation was laid by the Father of the Nation Bangabandhu Sheikh Mujibur Rahman who regarded Japan as a role model of development and technological advancement. Video documentaries on Bangladesh's development and tourist attractions were also shown.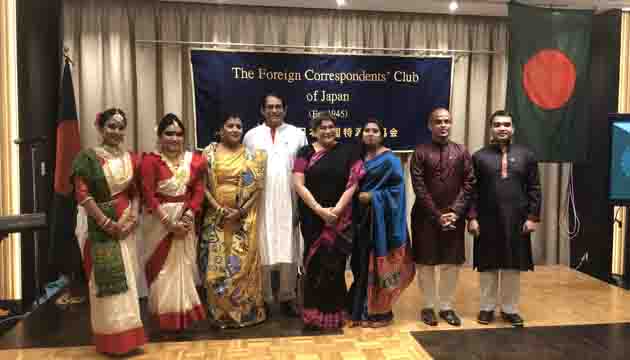 There was a colorful cultural program performed by Bangladeshi community artists, which was greatly enjoyed by the audience. A display of 'Nakshi-Katha' and handicraft products produced by a Japanese company 'Roshun' in Bangladesh, was also in display.   The guests were entertained with traditional Bangladeshi cuisine.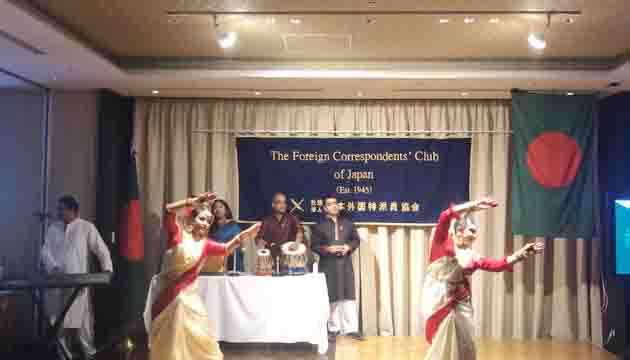 The programme was very well received and the audience praised the high-quality representation of Bangladesh's development, culture and cuisine. Guests termed the event as one of the best such country programmes ever hosted by the Club.