Genocide Day observed in Islamabad by Bangladesh High Commission
Bangladesh High Commission in Islamabad observed the 25th March as the 'Genocide Day' in a befitting manner.
The event began with a black-out of the Chancery premises and observance of silence for one minute at 9 pm Bangladesh time in a show of respect to the martyrs of the War of Liberation in 1971, particularly the victims of 25 March.This was followed by a procession byall members of the High Commission led by High Commissioner Tarik Ahsan holding lighted candles. A good number of posters on the genocide of Bangladesh were put on display at the premises.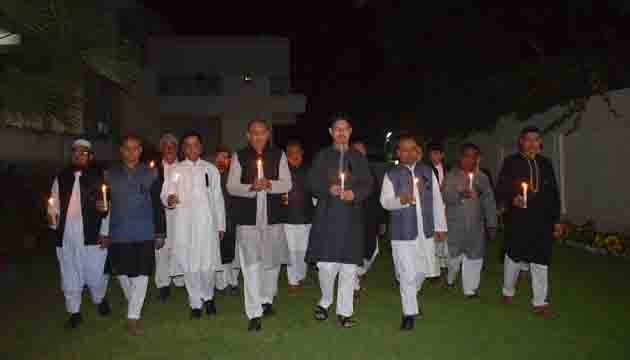 This was followed by a discussion session organized by the High Commission. Members of expatriate Bangladesh community, officials and staff of the High Commission participated. The session began with reading out of the messages released on this occasion by the President and the Prime Minister of Bangladesh. The speakers condemned the unprovoked attack thatkilled thousands of innocent and unarmed Bangaleesin the black night of 25 March 1971 by the Pakistani occupation forces. They remarked that the barbaric act is unmatchable with any other genocide that had taken place after World War II.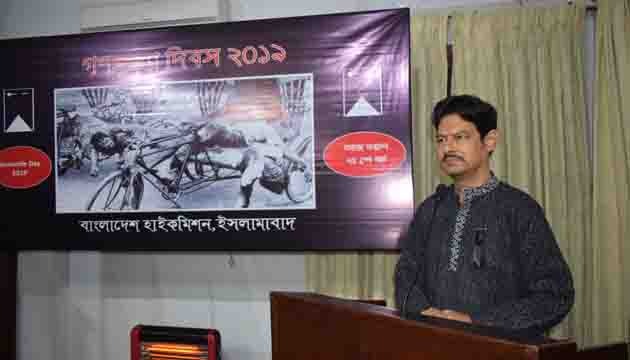 Taking part in the discussion, High Commissioner Tarik Ahsan denounced the barbaric and treacherous killing spreeby occupation forces on the innocentBengalessthat began at the fateful night of 25 March 1971. He paid homage to all the martyrs of the War of Liberation. He recalled that the launch ofthis cowardly attack created the occasion for the Father of the Nation Bangabandhu Sheikh Mujibur Rahman to declare independence of Bangladesh and to call upon the nation to join the War of Liberation to drive out the oppressors from the soil of country. He added that the National Parliament of Bangladesh adopted the resolution to observe Genocide Day in order to save succeeding generations from the impact of distortion of history of War of Liberation being orchestrated by anti-liberation forces. He viewed that observance of the day allows people of Bangladeshto fathom the scale of sacrifice that went into achievingindependence. He stated that Bangladesh has a commitment to spread the message of this day across the world so that genocide is not repeated ever again anywhere in the world.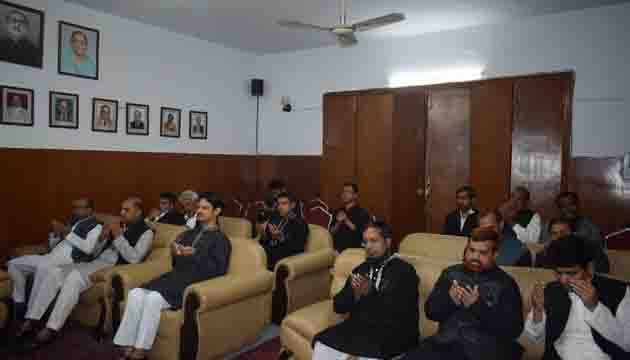 After the discussion, a special munajat was offered for the salvation and eternal peace of the souls of the martyrs of the War of Liberation.
Later, a documentaryon the genocide in 1971 was screened.