Great Victory Day celebration begins at Bangladesh embassy in Washington, D.C.
A two-day celebration of the glorious Victory Day began Sunday at Bangladesh embassy in Washington, D.C. amid patriotic zeal and enthusiasm.
The celebration started with the hoisting of national flag and the playing of national anthem on the embassy premises with a renewed pledge to build "Golden Bangla" imbibed with the spirit of the War of Liberation.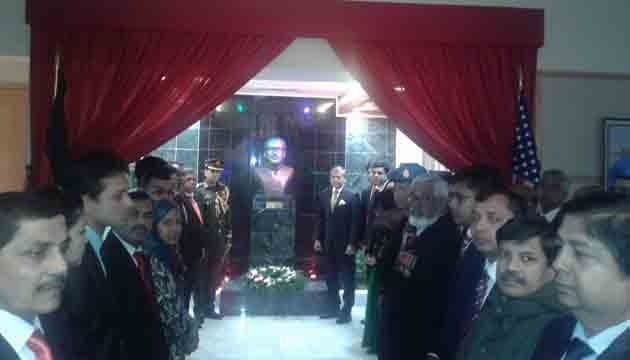 Bangladesh Ambassador to the USA Mohammad Ziauddin hoisted the national flag. Officers and employees of the embassy participated in the flag hoisting ceremony. Later, the Ambassador accompanied by the officers and employees placed wreath at the bust of the Father of the Nation.
The Victory Day messages of the Hon'ble President, Hon'ble Prime Minister, Hon'ble Foreign Minister and Hon'ble State Minister for Foreign Affairs were read out and special prayers offered seeking divine blessings for the martyred freedom fighters and for building a happy Bangladesh.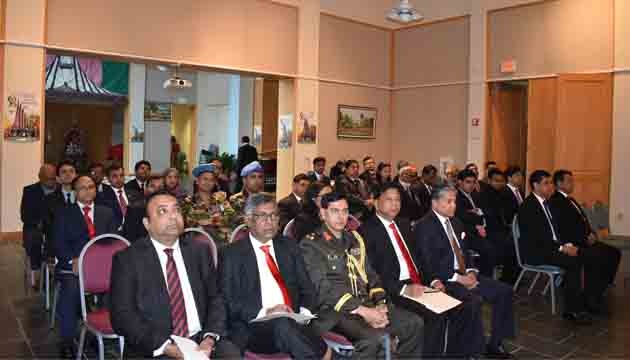 Speaking on the occasion, the Ambassador said after losing the political battle against Bangabandhu's Awami League in 1971, the Pakistani occupation army in anger launched brutal genocide against the unarmed Bengalis to silence the Bengali nation from seeking a liberal, democratic and secular society. Bangladesh got independence after the nine months' expensive war. He urged all to build the Golden Bengal dreamt by the Father of the Nation through patriotism, knowledge and wisdom.
On December 18, the embassy will organize a cultural soiree marking the Victory Day.