Historic 7th March observed at Bangladesh embassy in Washington, D.C
The historic 7th March was observed with patriotic zeal at Bangladesh Embassy in Washington, D.C. Thursday, remembering Father of the Nation Bangabandhu Sheikh Mujibur Rahman's iconic speech that fired up the Bengali nation to fight and win the independence of Bangladesh in 1971.
On March 7, 1971, Bangabandhu delivered the momentous speech at the Race Course (now SuhrawardyUdyan) in Dhaka, effectively declared the War of Independence.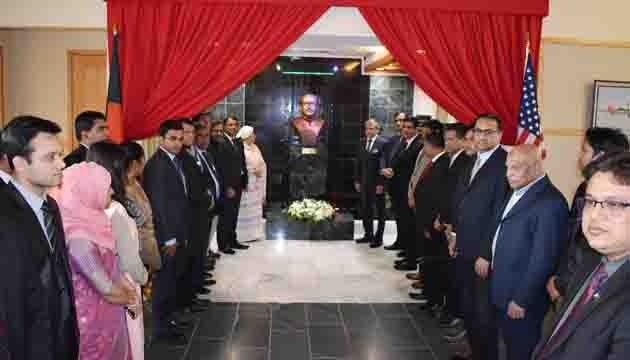 In observance of this historic day, the embassy held a discussion and screened the 7th March speech at Bangabandhu Auditorium. The messages of the Hon'ble President and the Hon'ble Prime Minister were read out.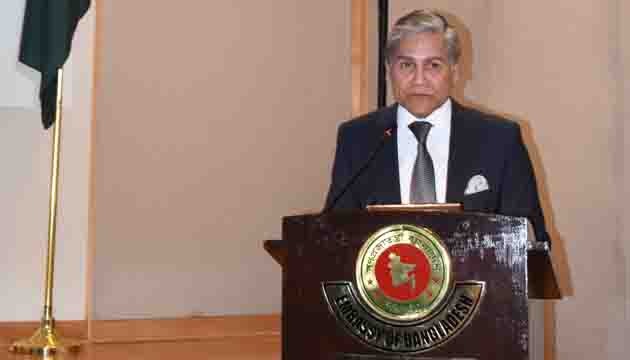 Bangladesh Ambassador to USA Mohammad Ziauddin, in his remarks, said Bangabandhu in his iconic speech, spoke from his heart for the freedom and independence of the Bengali nation. He said international connoisseurs and critics of speeches recognized Bangabandhu's speech as the best by any political leader or personality in world history. They agreed that profound intensity of feelings resonated the emotions deep in the hearts of every person who listened. "This is the only speech in history that has led to the birth of a country," the Ambassador said.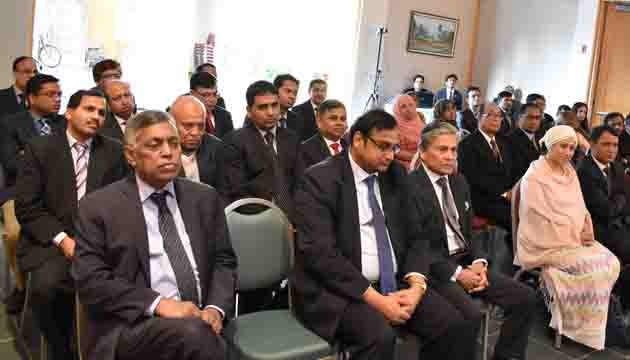 Among others, Myanmar-born Bangladesh citizen Razia Sultana who received the International Women of Courage award from the US State Department today spoke on the occasion. She said Bangladesh emerged as an independent nation under the leadership of Bangabandhu Sheikh Mujibur Rahman. She said none could dare to evict Rohingya from their homeland if they could get a leader like Bangabandhu. Sultana said Rohingya wants to return to their homeland.
Earlier, Ambassador Ziauddin accompanied by officials and employees of the embassy placed wreath at the bust of Bangabandhu in the chancery.