Inauguration of Intra Canadian University of Bangladesh Football Tournament-2018
The Inauguration of 'Intra Canadian University Cricket Tournament-2018' held at Swat Playground at Banani on 3 November 2018. Honorable Vice-Chancellor Prof. Dr. Muhammad Mahfuzul Islam, Canadian University of Bangladesh was the Chief Guest of the inaugural ceremony.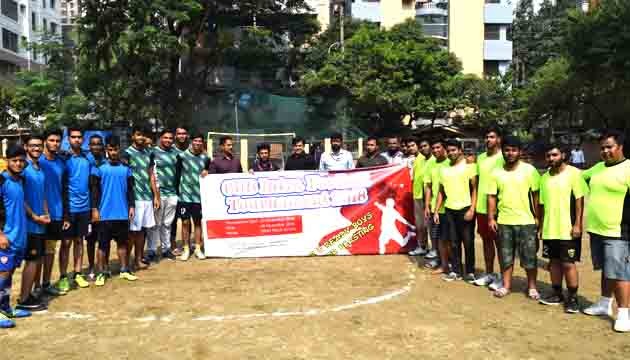 In this tournament, 8 teams will participate including Brother's FC, Hawk's Army, Psycho Squad, Phantom's FC, FNT United, Football Freakers, Demons and FC Havoc. Mr. Shahabuddin Rifat, Lecturer of School of Business coordinated the whole tournament.
 Among others, Brig. Gen. Md. Asaduzzaman Subhani (Retd.), Registrar, Canadian University of Bangladesh Mr. S. M. Arifuzzaman, Associate Professor and Head, School of Business, Mr. Md. Latiful Khabir, Associate Professor of Business School and Director of Students' Welfare, Dr. Nurul Islam Babul, Head, Department of Film & Television and other officials and students of Canadian University of Bangladesh witnessed the opening match.