Indonesia: The death toll from quake-tsunami disaster rises to 832.
The death toll from an earthquake that prompted a tsunami on the Indonesian island of Sulawesi has risen to 832, the national disaster mitigation agency has said, adding it assessed the affected area to be bigger than initially thought.
Many people were reported trapped in the rubble of buildings brought down in the magnitude 7.5 earthquake which struck on Friday and triggered tsunami waves as high as six metres (20 feet), agency spokesman Sutopo Purwo Nugroho told a news conference.
Amid the levelled trees, overturned cars, concertinaed homes and flotsam tossed up to 50 metres inland, survivors and rescuers struggled to come to grips with the scale of the disaster.
Indonesian President Joko Widodo arrived on the island of Sulawesi on Sunday to take stock of the situation.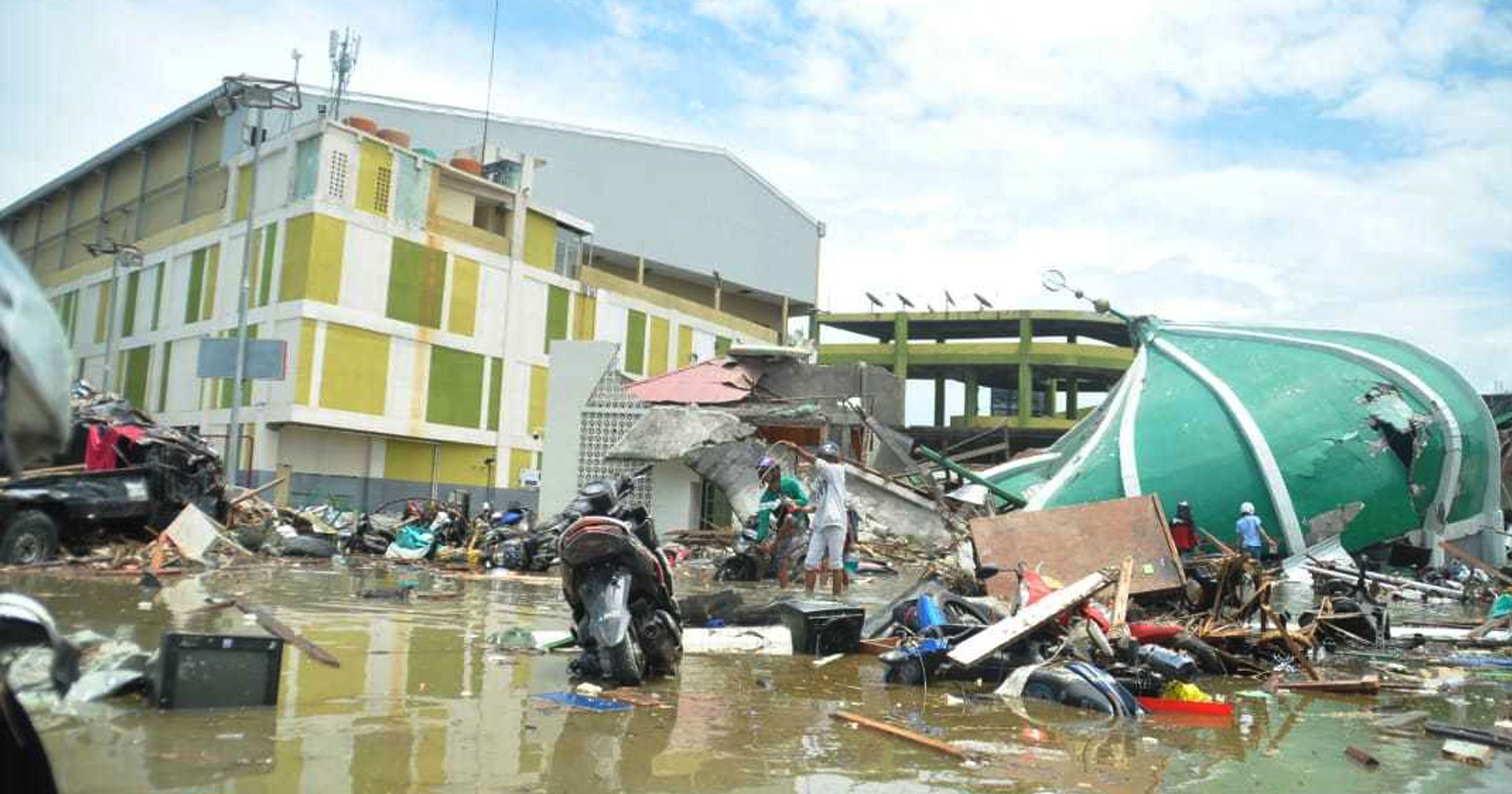 Dozens of people were reported to be trapped in the rubble of a hotel and a mall in the city of Palu. A young woman was pulled alive from the rubble of the Roa Roa Hotel, the news website Detik.com reported. The owner of the hotel said that up to 60 people were believed trapped in the rubble.
"We managed to pull out a woman alive from the Hotel Roa-Roa last night," Muhammad Syaugi, head of the national search and rescue agency, told AFP news agency. "We even heard people calling for help there yesterday."
"What we now desperately need is heavy machinery to clear the rubble. I have my staff on the ground, but it's impossible just to rely on their strength alone to clear this.
Authorities are bracing for much worse as reports filter in from outlying areas, in particular, Donggala, a region of 300,000 people north of Palu and closer to the epicentre of the quake.
"The national disaster agency spokesperson insisted that up until now they still received no official information in terms of casualties and damage," he said.
The nearby city of Mamuju was also ravaged, but little information was available due to damaged roads and disrupted telecommunications.
"Two helicopters from Indonesian Red Cross have been dispatched to Donggala to bring in emergency supplies. We don't know if emergency workers have been able to reach the city by road. There is no official assessment of the damage caused by earthquake and Tsunami," Tomi Soetjipto, a journalist based in Jakarta, said.
More than half of the 560 inmates in Palu's prison escaped after its walls collapsed during the quake, according to state news agency Antara, while more than 100 inmates escaped from a prison in Donggala.
The military has started sending in aircraft with aid from Jakarta and other cities, authorities said.
C-130 military transport aircraft with relief supplies managed to land at the main airport in Palu, which re-opened to humanitarian flights and limited commercial flights, but only to pilots able to land by sight alone.
Satellite imagery provided by regional relief teams showed the severe damage at some of the area's major sea ports, with large ships tossed on land, quays and bridges trashed and shipping containers thrown around.
Hospitals were overwhelmed by the influx of those injured, with many people being treated in the open air. There were widespread power blackouts.
"We all panicked and ran out of the house" when the quake hit, said Anser Bachmid, a 39-year-old Palu resident. "People here need aid – food, drink, clean water."
It's the latest natural disaster to hit Indonesia, which is frequently struck by earthquakes, volcanic eruptions and tsunamis because of its location on the "Ring of Fire," an arc of volcanoes and fault lines in the Pacific Basin.
In December 2004, a massive magnitude 9.1 earthquake off Sumatra island in western Indonesia triggered a tsunami that killed 230,000 people in a dozen countries.
Last month, a powerful quake on the island of Lombok killed 505 people.