International Mother Language Day celebrated in Denmark in a multi-cultural atmosphere.
Embassy of Bangladesh in Copenhagen celebrated the International Mother Language day 2019 in a befitting manner today at the prestigious Asia House auditorium in Copenhagen in a multi-cultural ambience.
Ambassadors and diplomats from foreign Missions, a good number of academicians, representatives of civil society and media and members of Bangladesh community attended the programme. At the outset, one-minute silence was observed in the remembrance of the departed souls who were kicked during the fire incident at Chawkbazar. Later, official programme was started with video on theEkushe song composed in twelve different languages was screened. Former Danish Ambassador and the Executive Director of Asia House Susanne Rumohr Hækkerup in her opening remarks appreciated the initiative of the Embassy for conveying the intrinsic messages of the International Language Day in Denmark. Professor Dr. Marie HøjlundRoesgaardof the Department of Cross-Cultural Studies of Copenhagen University presentedthe key-note speech with an emphasize to upholding the spirit of 'Ekushey' to preserve and develop indigenous languages around the world.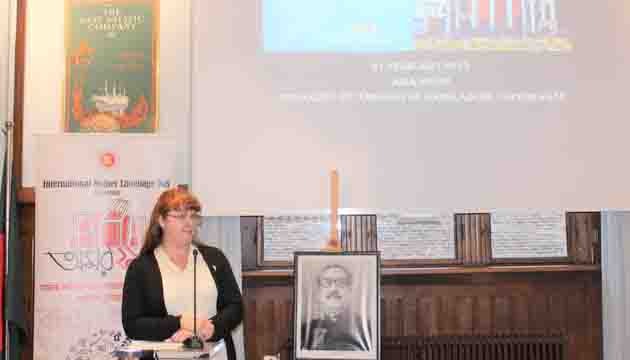 Bangladesh Ambassador Mr. Muhammad A.Muhith in his remarks paid homage to the memories of the language martyrs and the Father of the Nation Bangabandhu Sheikh Mubibur Rahman, who had steered the language movement from within the confines of the prison cell. He shed light on the significance of the day in line with the theme of International Mother Language Day 2019-"Indigenous languages matter for development, peace building and reconciliation" He also conveyed the good wishes of Hon'ble Prime Minister Sheikh Hasina on this auspicious occasion under whose auspices UNESCO in 1999 unanimously adopted a resolution declaring the  21st February as the International Mother Language Day which later received UNGA's recognition.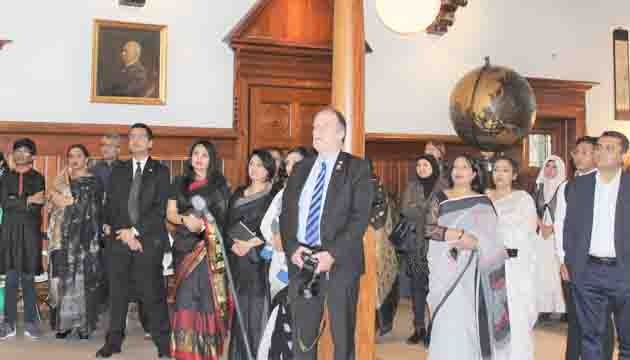 In the second segment, acultural programme was presented by the artistes from Bangladesh, India, Nepal, Denmark and Sweden displaying rich cultural diversities. The pogramme was rounded off by refreshment hosted by the Embassy.The success of the progamme helped demonstrating Bangladesh's strong commitment in promoting linguistic and cultural diversity in the international arena and at the same time enlightened the Bangladeshi diaspora on the sacrifice that we made for mother tongue and the cultural richness that we could be proud of.