Japan -Bangladesh sign MoC for recruiting specified skilled workers to Japan
A Memorandum of Cooperation (MoC) on accepting specified skilled workers by Japan from Bangladesh was signed today (27 August 2019)by Ministry of Expatriates' Welfare and Overseas Employment (MoEWOE) of Bangladesh with Ministry of Justice, Ministry of Health, Labor and Welfare, Ministry of Foreign Affairs and National Policy Agency of JapanatImmigration Service Agency, Ministry of Justice in Tokyo.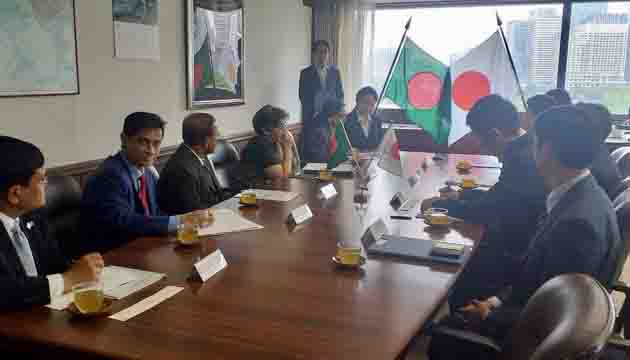 Ms. Rownaq Jahan, Secretary of Ministry of Expatriates' Welfare and Overseas Employment (MoEWOE) of Bangladesh and the Commissioner of the Immigration Services Agency Ms. Shoko Sasaki signed in the MOC on behalf of their respective countries.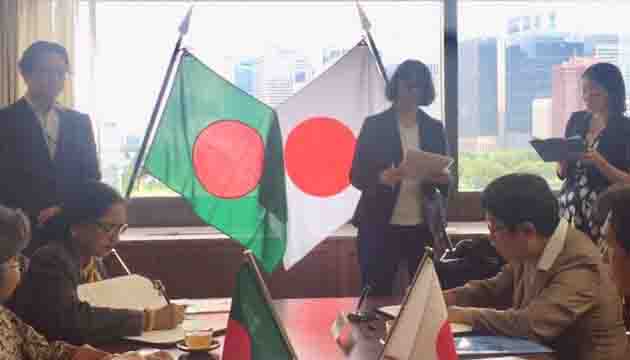 H.E. Rabab Fatima, the Ambassador of Bangladesh in Japan;Mr. Yasuaki Imai, Director of the Office of International Affairs, Policy Planning Division; Md Jahangir Alam, Joint Secretary of MoEWOE Bangladesh; Counsellor(Labor) of Bangladesh Embassy in Tokyo and other high officials of two countries were present during the signing ceremony.
Bangladesh as the sending country of specified skilled workers (SSW) is the 9th nation that signed the MoC with Japan. Ms. Rownaq Jahan in this regard said that the MoC will create opportunity to send specified skilled workers from Bangladesh to Japan under certain terms and condition and both the countries will be mutually benefitted.
Japanese language proficiency test and skills proficiency test are the basic requirements to be selected as 'Specified Skilled Workers' who will be recruited in 14 fields/sectors into two categories within the next 5 years. The 14 fields/sectors includecare worker, building cleaning management, machine parts & tooling industries, industrial machinery industries, electric, electronics and information industries, construction industry, shipbuilding/ship machinery industry, automobile maintenance, aviation industry, accommodation industry, agriculture, fishery & aquaculture, manufacture of food and beverages, Food service industry. It is to be mentioned that foreign nationals who have completed technical intern training (level-2) are exempted from taking exams and a good number of SSW will be recruited from them.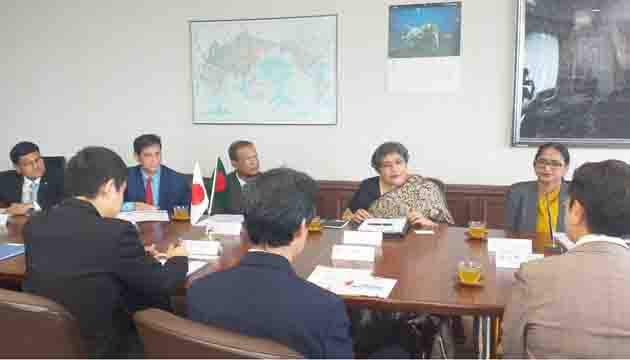 The specified skilled workers' (category-i) contract can be renewed for five years if they pass a Japanese language test and have a certain skill level in their designated field.But in principle they are not allowed to bring their families to Japan. On the other side, the specified skilled workers (category-ii) can be renewed indefinitely once they are employed with higher skill levels than specified skilled workers (category-i) holders and are permitted to bring their spouses and children along.
Ms. Rownaq Jahan informed that the government is taking various initiatives to match our abundance of skilled workforce, with Japan's demand for manpower. The Ministry of Expatriates' Welfare and Overseas Employment has started to teach four months long Japanese language course through its 26 technical training centersall over the country since February 2018. Besides, many private organizations are taking initiatives to teach Japanese language course.